This episode is quite sad for me..it's very complicated...let's just start the recap:-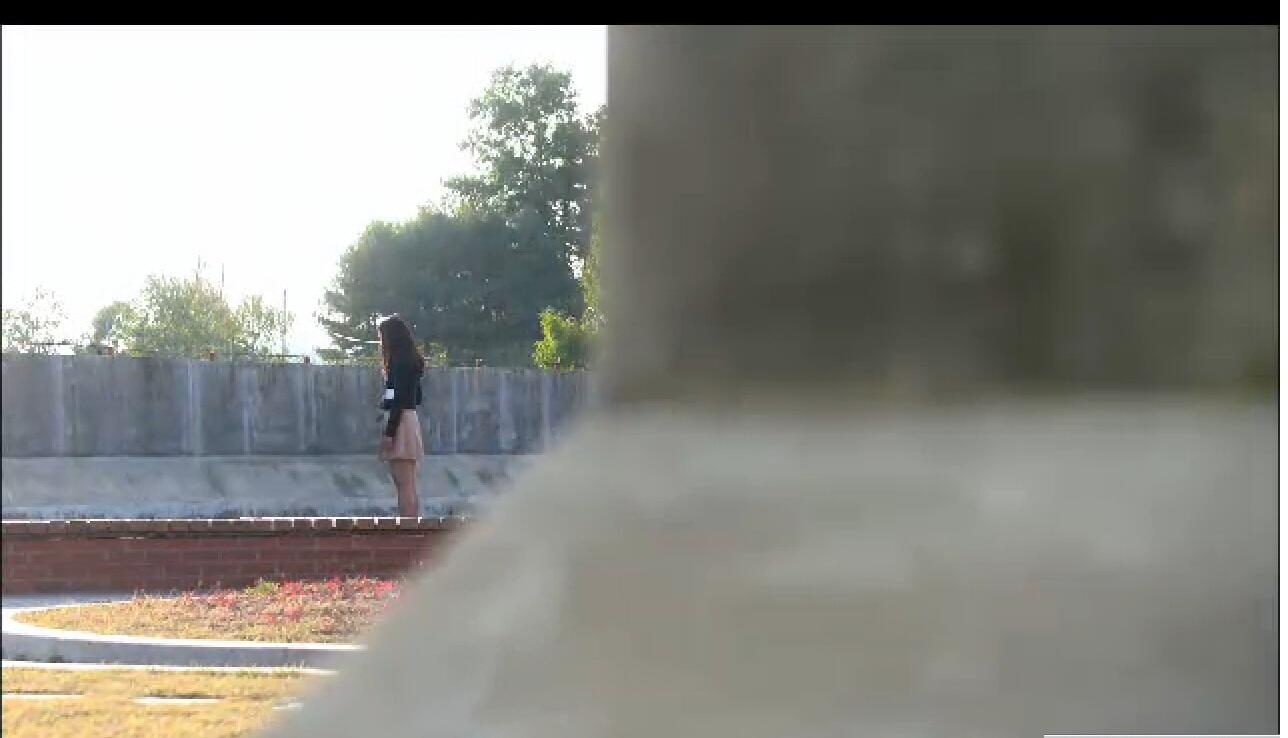 ES is crying on the rooftop. KT is consoling her asking whether is she hurt. She ask KT not to came near her since her clothes are dirty. But KT comes anyway checking her hand. YD is calling ES.
KT warns ES not to pick up the phone, but she's not agree since YD already knew that she is not Chul Bu. She picked up the call, and suddenly KT pushed her against the wall and kiss her..the kiss last quite a while...but as I predicted ES is not giving her full cooperation towards the kiss. The smooch is failed!! ES doesn't even move her lips!! KT is doing all the work!! haha..and his good at it..of course!!
ES dropped her phone while YD is on the line..no one reply..so he calls again. KT is upset that ES still answer the call when she arns her not to. He threat that he will kill YD if she wants him to go crazy.
ES left and KT answered YD's call. He asked him to wait for him. YD saw ES coming down from the roof and try to grab her hand but she pushed his hand away..he's quite disappointed. MS saw ES and ask YD why ES is dirty. YD admitted that he knocked ES down. MS asked why since he never bullied girls before. YD said that he just want to test what he feels about her..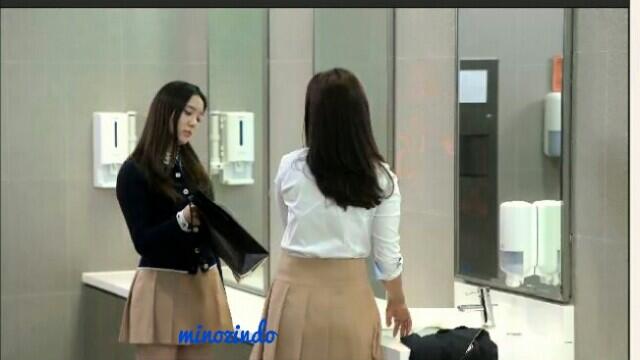 ES is in the bathroom washing her uniform. BN came by bringing her clothes. ES thanked her but she said we would rather do that rather than CY.
KT is looking for YD with anger..he finally saw him walking with MS in the hallway..he walks towards YD and suddenly kicked him and they fight..all the other student are watching including R..
HS tries to stop the fight.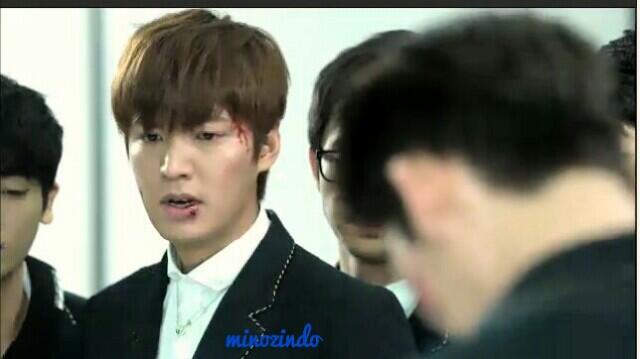 Meanwhile in the bathroom, BN ask ES whether YD already found out the truth about her? YS came running in informing them that YD and KT are fighting..minutes later R came by grabbing ES's hair and said that it's because of the the two boys are fighting.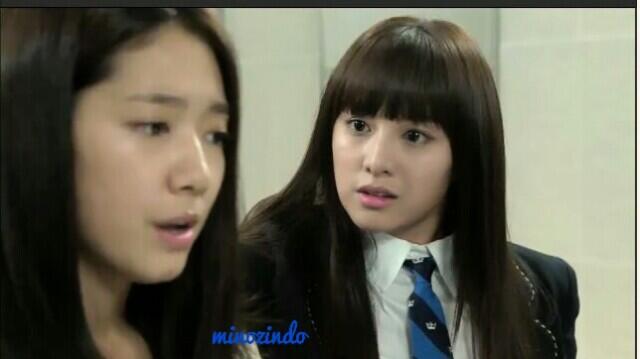 ES are shocked and they ran to the fight scene...but the boys already stop fighting.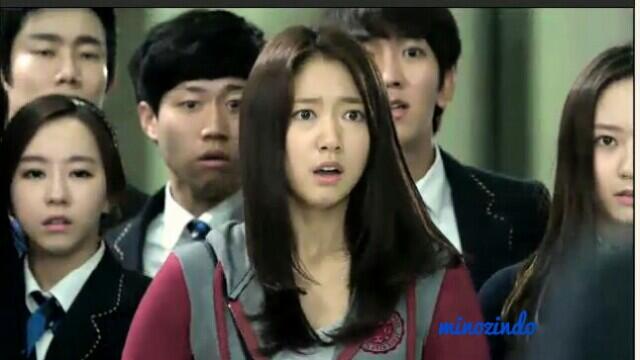 They are in the principal's office. JS is angry that these two are fighting again. She asked them the reason why they're fighting. She scolded both of them and said that she will check the CCTV.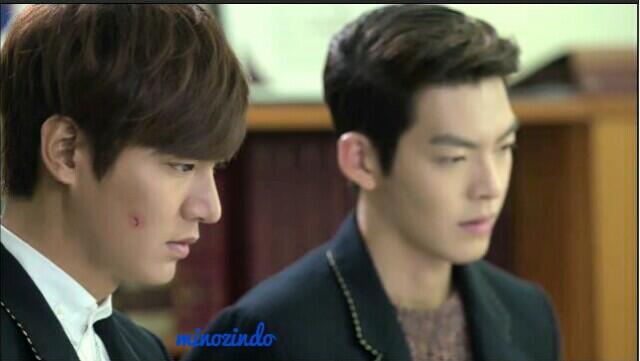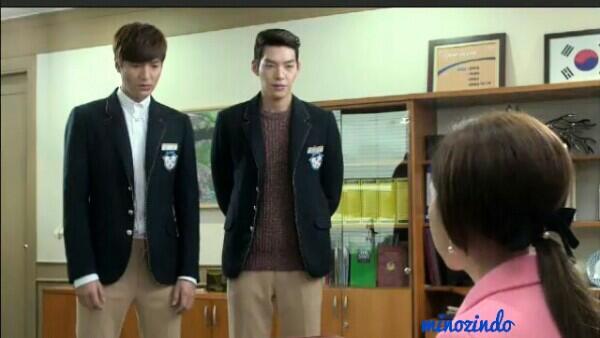 Outside, YD said that JS care more about the school than KT. KT" At least I have a mom"..good answer KT!! YD threat him that he will tell all the other student that KT is a bastard. Kt doesn't give a damm..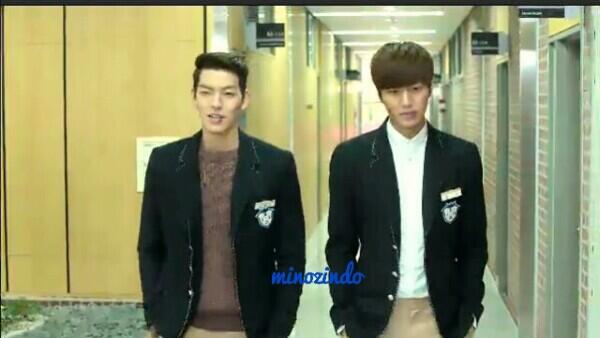 MS is at the hideout looking at KT and YD photo. BN and YS came by. They argued on who started the fight.
ES told CY that YD might knew the truth about her. CY asked her whether KT liked her? He is more worried if KT likes her rather than the other students found out the truth about her since they all hated KT and they will attack her instead. It seems that YD has already started said him.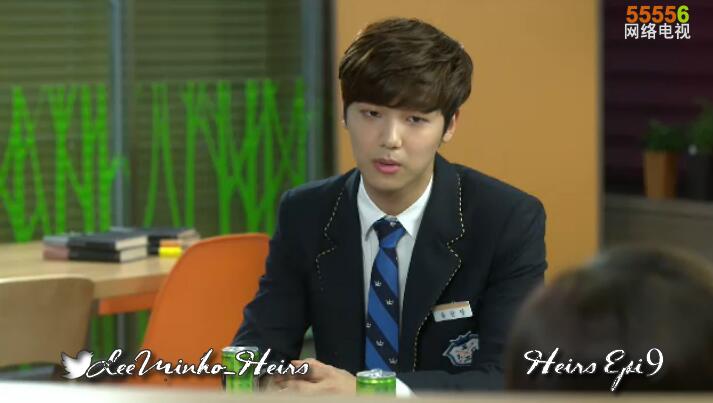 KT is waiting for ES outside the house. He told her that he's hurt and got scolded by JS. (you know why you got scolded you naughty boy??) ES want to go in but he blocked her. He returned her hand phone. ES warned him about the CCTV.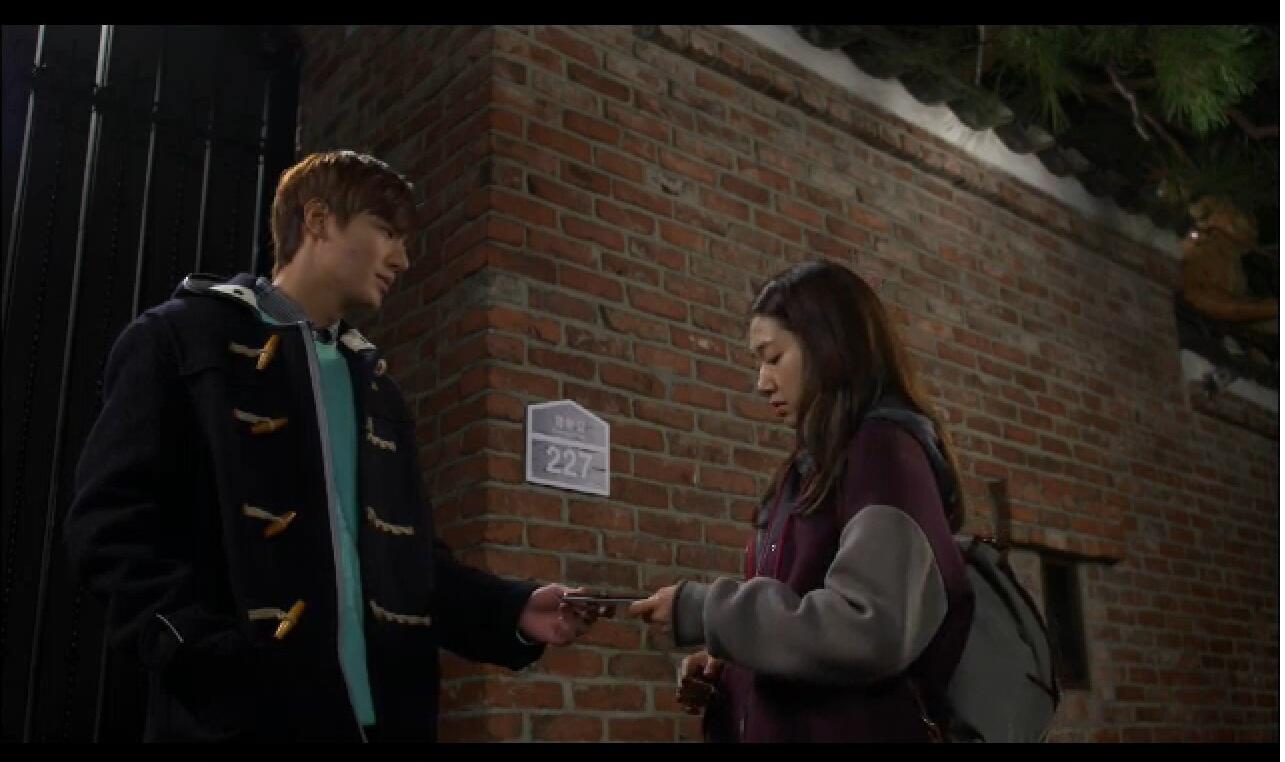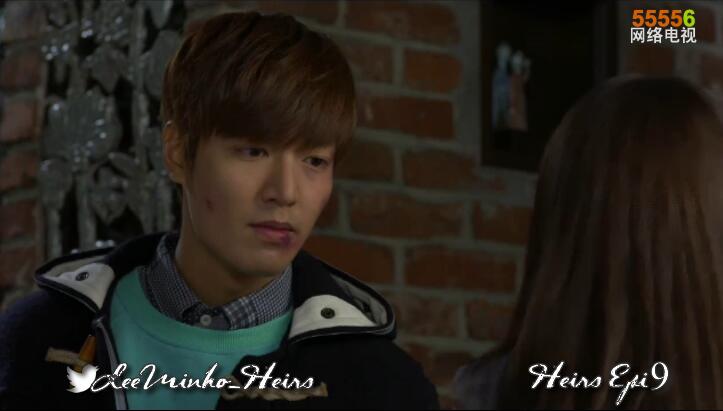 KW reached home. He saw KT and ES. KT begged him not to leave the house again. He said that he won't take take anything from him. KW replied " your existence itself is a misunderstanding and a source of trouble. This is what a son of a bastard is"..owh such a harsh words!! grow up dude!! I think KT is more matured than his hyung in this case!!
KW met ES in the wine cellar. ES apologized but KW explain that he's not mad at her. They talked and he said it was nice to meet ES. ES leave and KW took the wine with his name on it.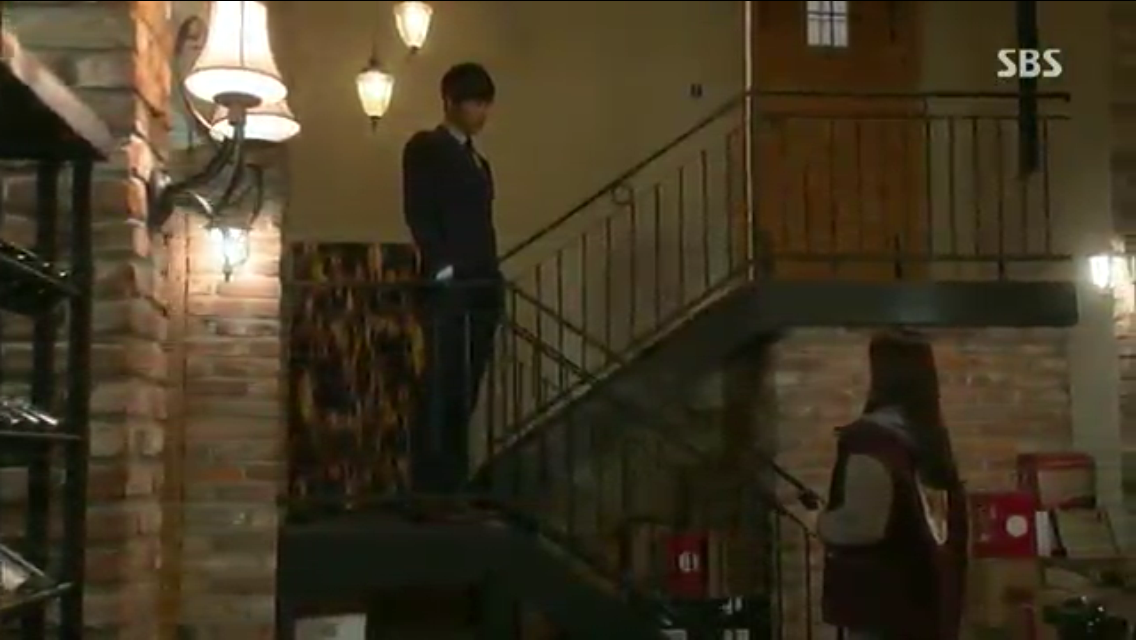 HJ is waiting for KW at the hotel. Unfortunately, KW met R before he sees her and they went for a coffee. R told KW that KT fought in school because of a girl and KW recalls back ES.
KA is interrogating KT how he got hurt. He managed to chase her away Both KT and ES are thinking of each other in their room. ES is drying her uniform and recalls the kiss scene.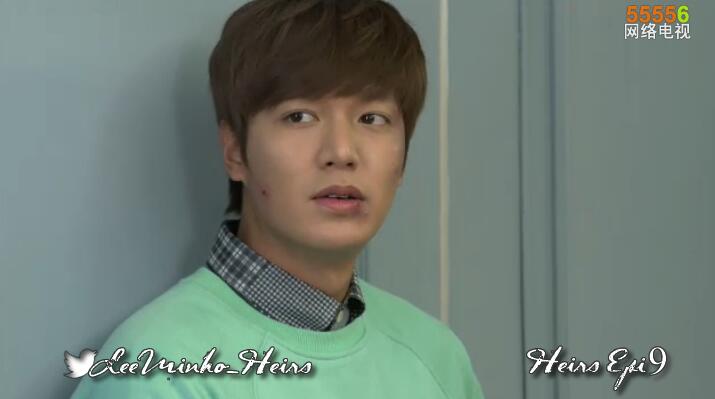 Early next morning, KT is waiting for ES outside the house but seems that ES is not coming out from the house. Eventually he went to school alone.
ES is skipping school. After one class KT rushes out to find ES. He called but no answer. He even call CY and asked him where ES is..CY asked him to go to a movie theater which is ES favorite place to hide. He managed to found her there and silently sits at the back row and watches her. ESM got a call from Jeguk's teacher informing that ES skipped school.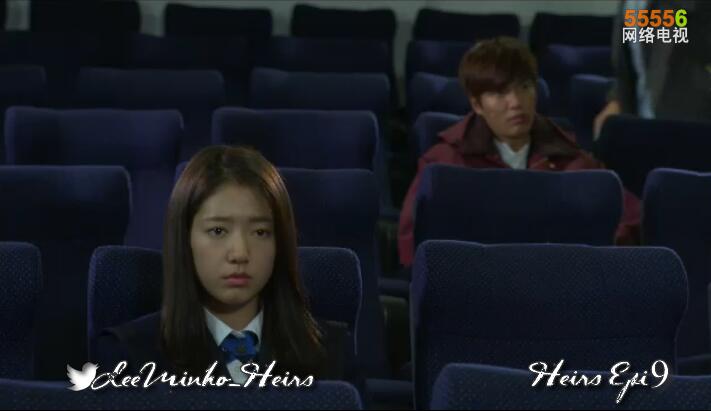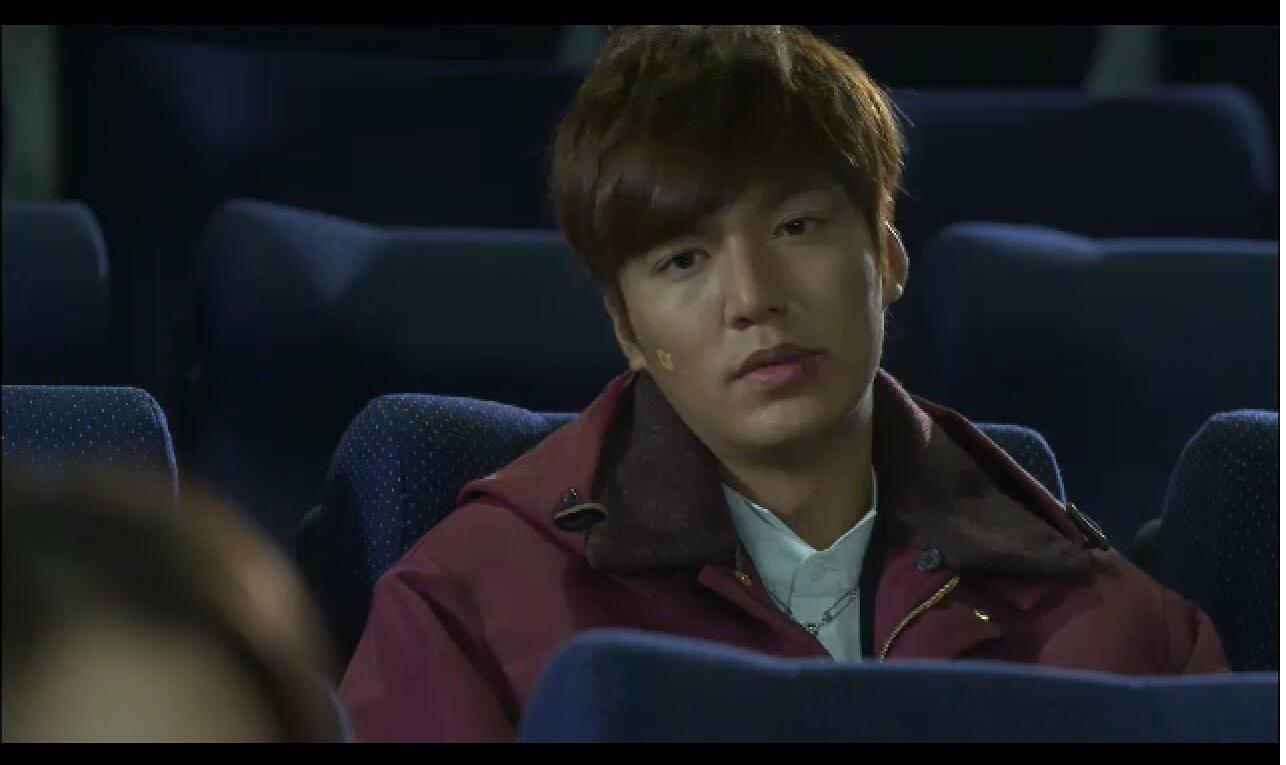 ES walks along the street sadly and KT follows her at the back.
Finally she reached at the shop whereby she bought the dream catcher. She recalls back giving the dream catcher to KT in the US and smiled. Suddenly she saw the reflection of KT on the glass door and asked him why is he there? He asked her why she skipped school and she asked him back. He grabbed her hand and they walk together..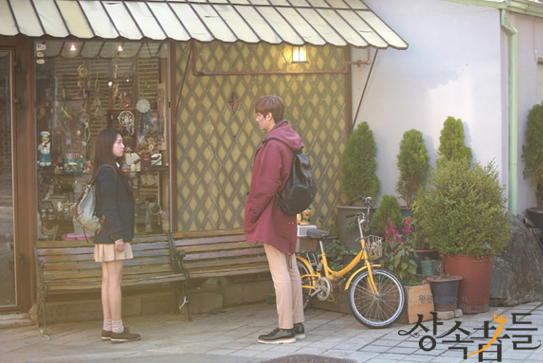 ES said KT life is getting worse because of her. KT said that he won't let her go.
KT: "will you be there at the end of the road?".
ES: no!! I have already run away!!
KT: "It's okay..I'll find you"
ES: Don't do that"
KT: "then what do you want me to do? I like you"
ES: I liked you too!! (finally she confessed!!)..but what is so great about that since everything else is falling apart!! No one knew about your family secret right? Don't worry about me just protect yourself.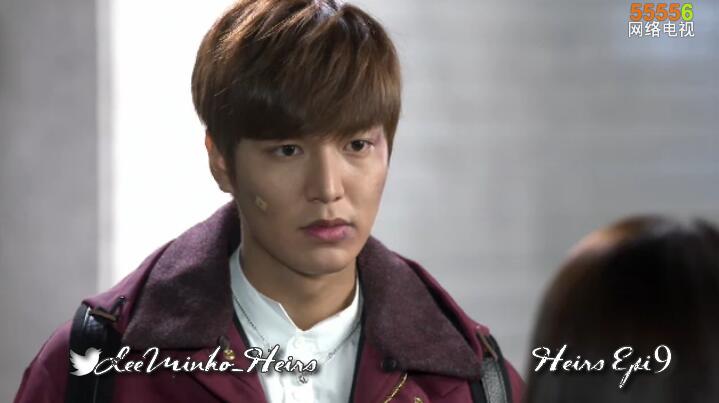 KT is hurt by ES words and let go her hand. He walks away..ES cried.
Meanwhile YD is checking ES's old house through the custom declaration card and he later found out that she already moved to the rich neighborhood.
HS reached home and found out that HJ has quit. Yoon met HJ and offered her a job. HJ couldn't refuse since she knew that it's actually KW's dad that offers her the job. Yoon explained that KW doesn't know about it and HJ asked him to keep it as a secret from KW.
ES is at the cafe and two kids are bothering her. She warned them that she will call the police but suddenly YD appeared and chase the boys away..
YD asked her why is she not in school today.
ES: it's because of you
YD told her that he looked for her at her old house and ES finally confessed that she is not rich. So are you going to kicked me out from school she asked.
YD: I like you but you hate me don't you?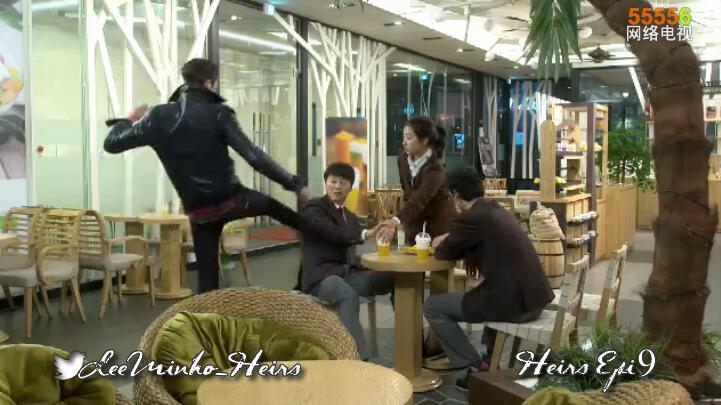 KT is at home in his room looking at the window and waiting for ES. He checked the CCTV and saw ES sitting outside. He wants to rush out but saw ES mom attending to her.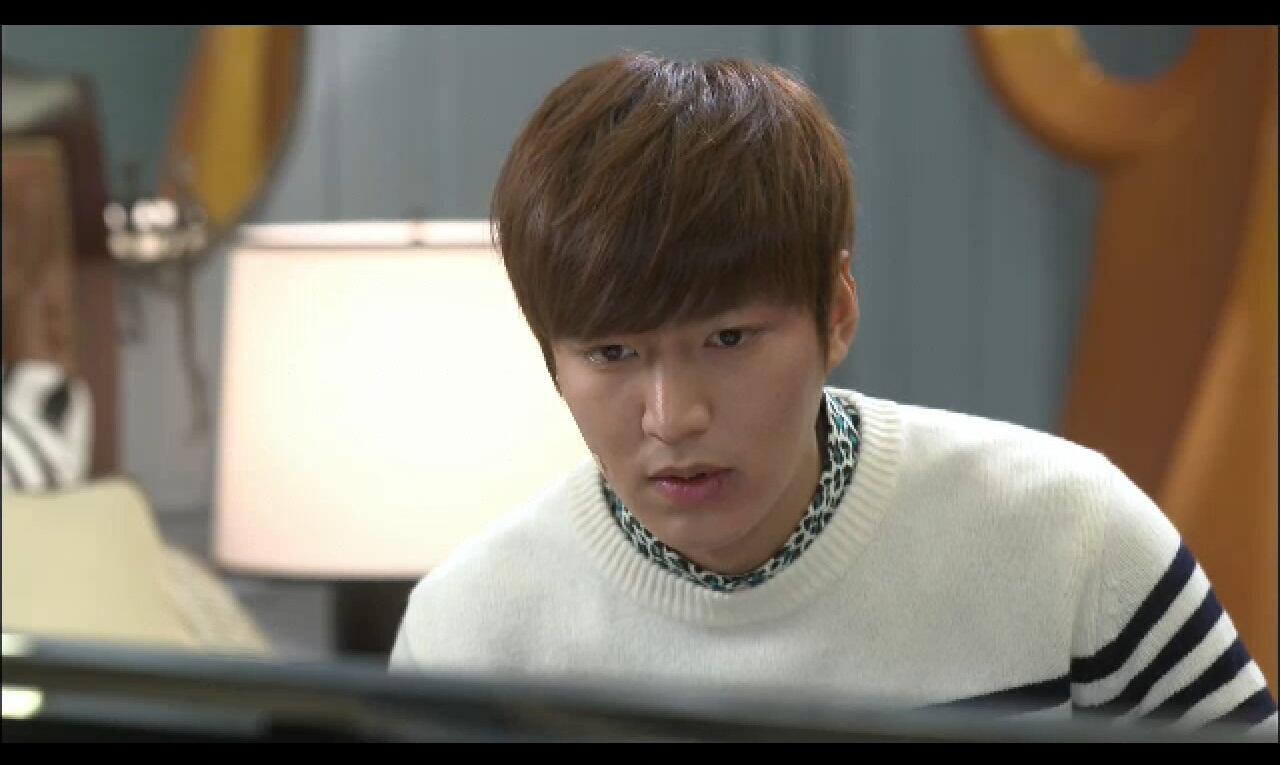 ES and her mom was sitting and talking. She told her that she skipped school. Mom understand that she's having a hard time and doesn't want to add trouble to her.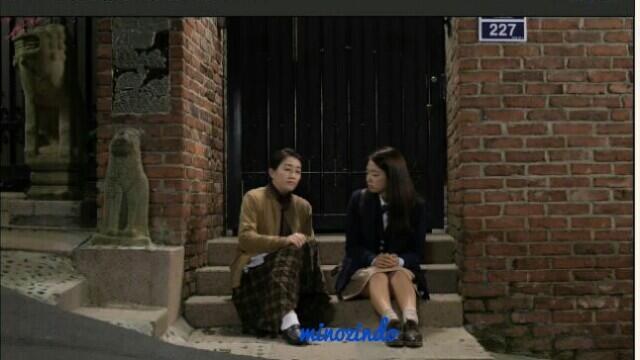 At school the next morning, ES and KT walking at the hall way. But they just pass by each other without a single word..owh this is sad!!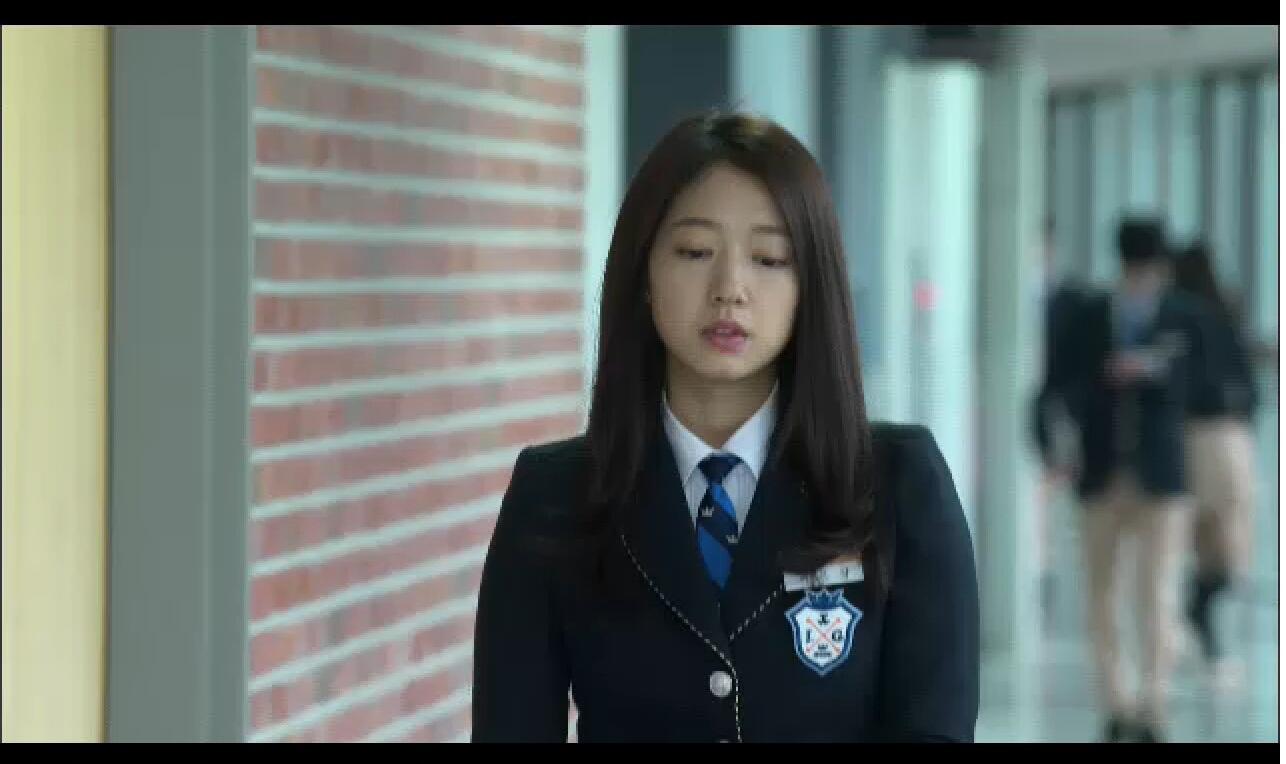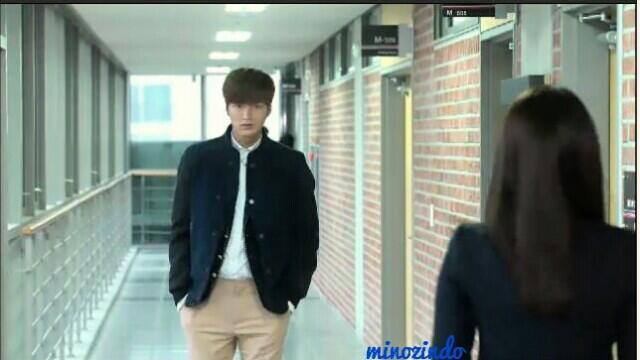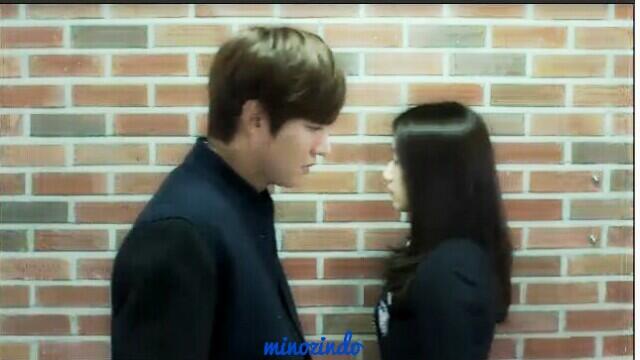 ESM received a call from the school. They want her to come for parents meeting. Apparently ESm asked KA to answer the call on her behalf. KA ask ESm whether should she go? ESM warns her that her true identity might be revealed but she said she's not going there as KT's mom..
R met ES at the locker. She warned ES that she and KT are engaged and there's money involved. She asked ES how wealthy is her and who is she actually. ES replied that she will find out soon since YD already knew. YS heard the conversation.
KA went to the parents get together as ES's mom. Everyone is surprised after she volunteered to sponsor the leadership camp. Unfortunately, JS showed up and was mad of her for being there.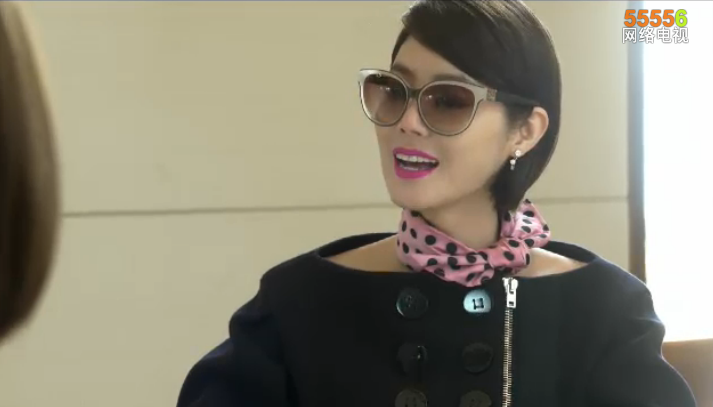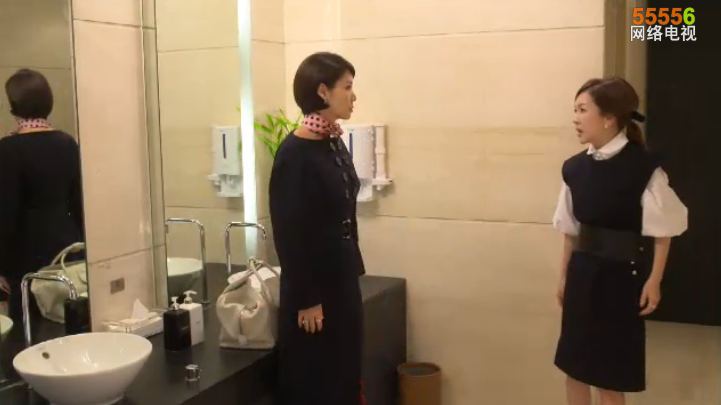 Back in class, YS is bothering ES. But YD saved her again by warning YS not to pestering ES. MS rushes in informing all that ESM (KA) is sponsoring the camp. Both ES and KT knew that something is not right.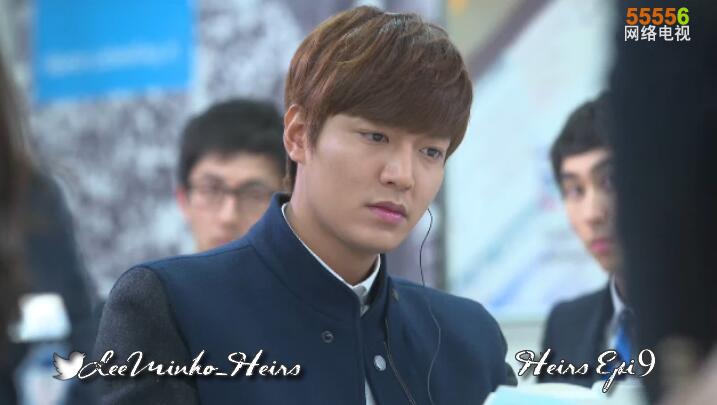 YD and KT are being punished from the fight by cleaning the school. Neither of them are interested in completing the punishment. YD pokes KT again about his mom. KT told him that at least he has a mom. Apparently YD's mom run away from home...(poor boy!!)
ES is texting her mom asking about what happened? KA explained to Tan what happened and he was quite upset. She apologized saying that she only wants to know about KT's school life. He told her not to depend on the alcohol. He's worried.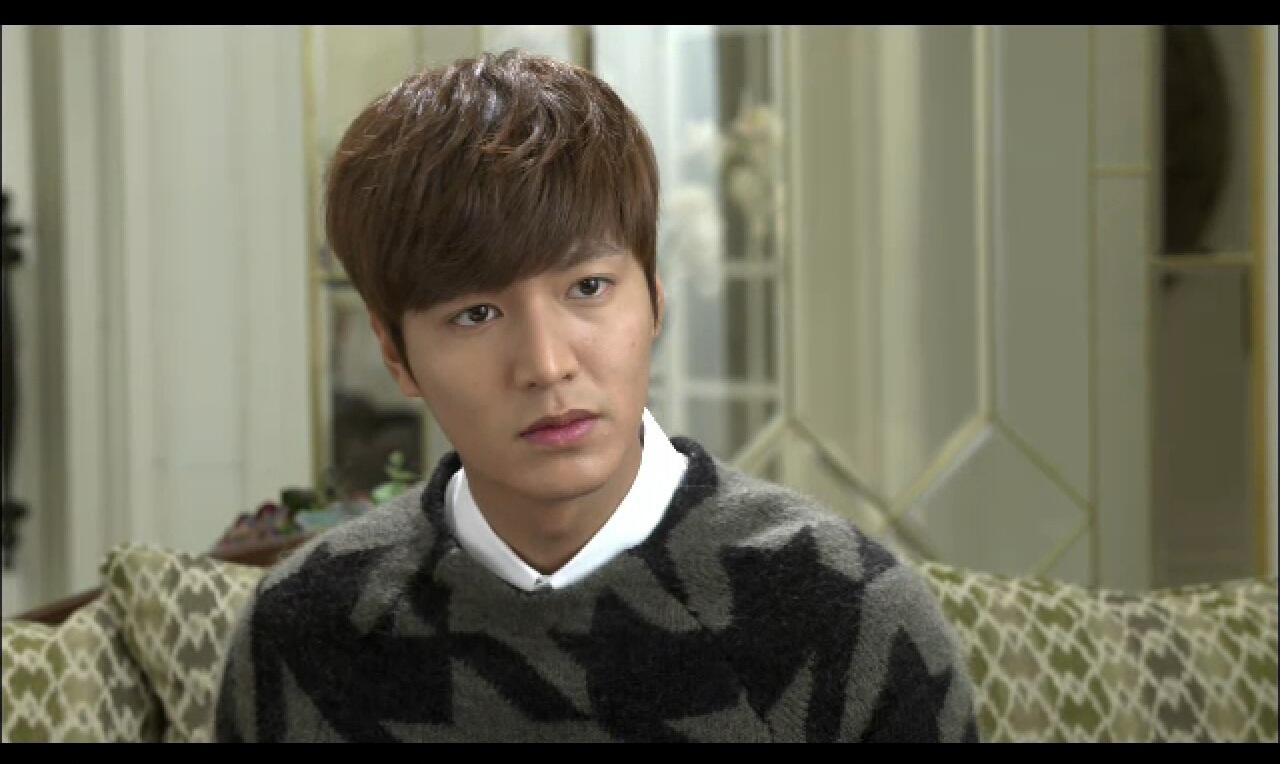 Suddenly a guest appeared at the house. It's YD. KT introduced KA as his mom. YD: So you're his birth mom? KT: Let's talk outside before I kill you!!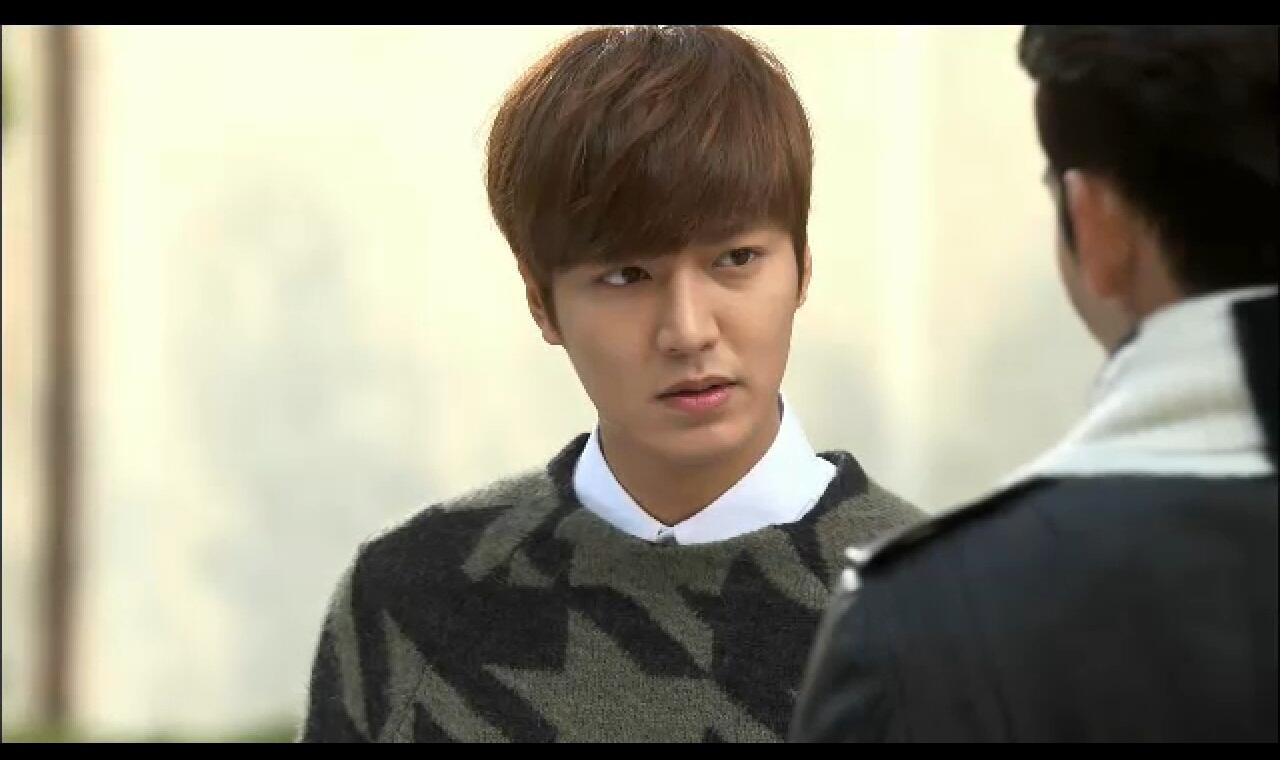 Outside, Tan and YD talk. Tan: "I'm sorry I thought of you lightly. I didn't know you'd be this much of a bastard. " YD: "Now that you know, is all that is left you kneeling in front of me?" Tan: "Is that what you wanted? Then this not a good plan." Uh Oh, YD sees ES. YD: "I think I set a good plan." ES also now sees YD and Tan. YD: "ES even comes to your house? I didn't come for this, but…Jackpot."
Drama ends..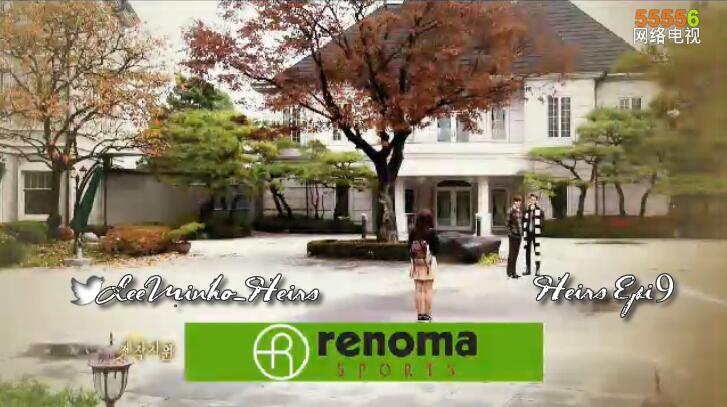 Photos: credit to owner