This episode is so super sad..but the best thing is Kim Tan and Young Do are starting to be good friends again, would like to continue watching their bromance..and Young Do? Ya..he's very cool in this episode, the way he cares for Eun Sang and Kim Tan..I personally declared this episode is Young Do's..
Let's start..it's still at the party, Tan kissed Eun Sang forehead, to show everyone that she's his girl...
YD was mad at Rachel since she arranged ES to come for catering service but let's it slip since ES confessed about her as a welfare student herself. MS came by and prevent both of them from going back to the party. Some girls passed by gossiping, then they realized that KT and ES just kissed. YD left..sad..
Rachel want to get back to the party but runs into HS. She said that she was waiting for HS. Meanwhile HJ called HS and was mad that HS again escaped from the entry exams and his mom is searching for him. HS asked HJ to come over to the party and he will tell her he his reasons.
At home, KT's mom, with the help of ES's mom are digging dad's safe. They failed at few first tries but ES's mom helped out. Eventually mom finds the photos of KT and ES, KW and HJ and also shocked when she saw a photo. (I think it's secretary Yoon and Rachel's mom's photo!)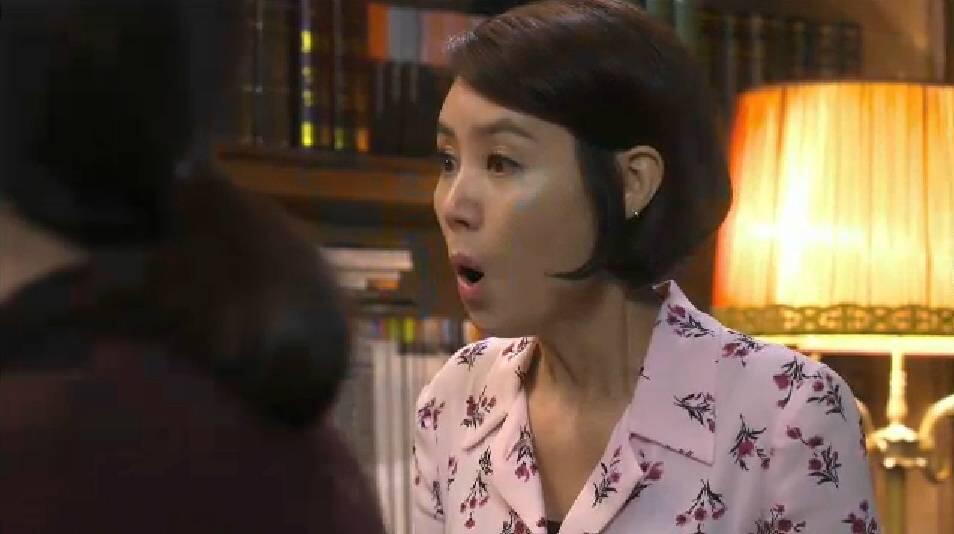 Rachel is back at the party and still does not satisfied. KT went to talk to her and she said that she won't let him being happy. She then suddenly kissed HS. (I just don't get it why is she doing this..to let KT jealous?? I don't think so??) HJ came by and saw them kissing. HS asked her why is she doing it? She admitted doing it without having a feeling for HS. When HS saw HJ he said he also have no feeling for her either and kissed her back..????
ES is a bit drunks walking home with Tan. She said KT is handsome. Tan stops her from being cute cause she's in danger now. She said..KT who is always following me and now suffering because of me..She confessed ho him that she has started to like him..sincerely...finally!! She took his hand from his pocket and hold it..KT said her hand is very cold and blowing it to make her warm..so romantic hah!! They are interrupted by a phone call from Kt's mom..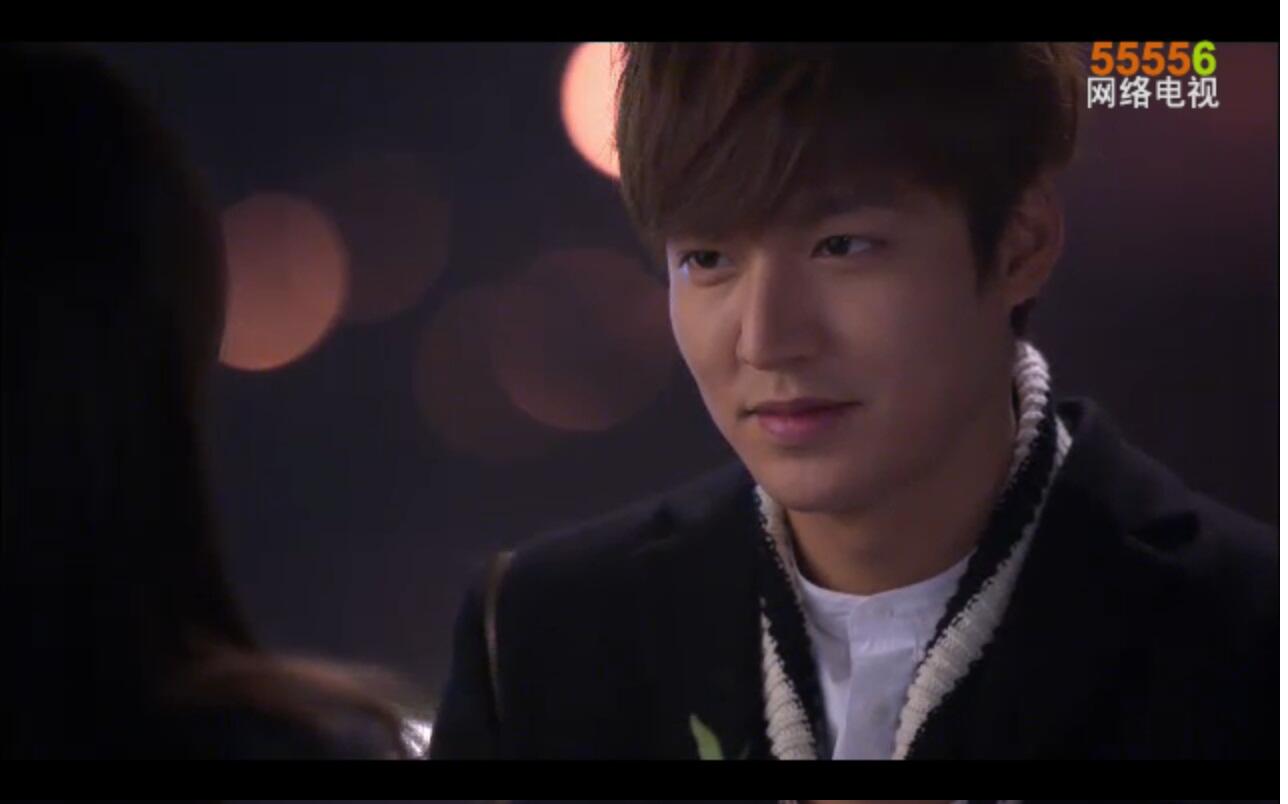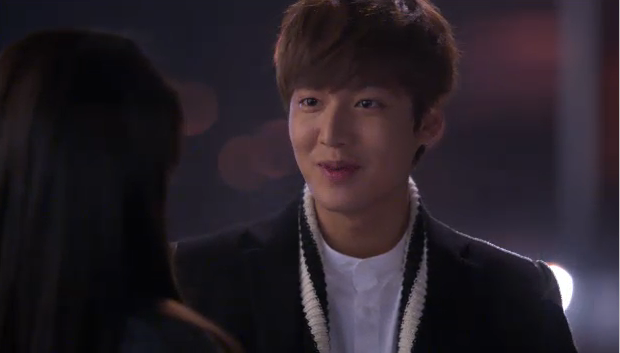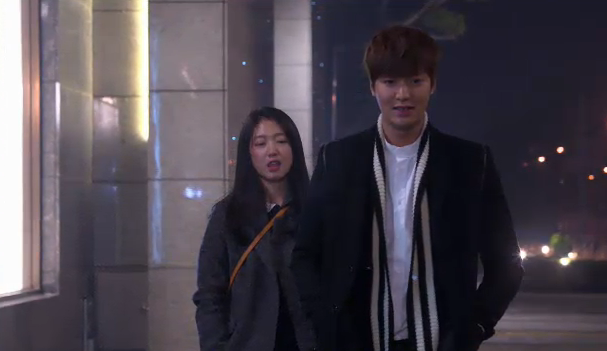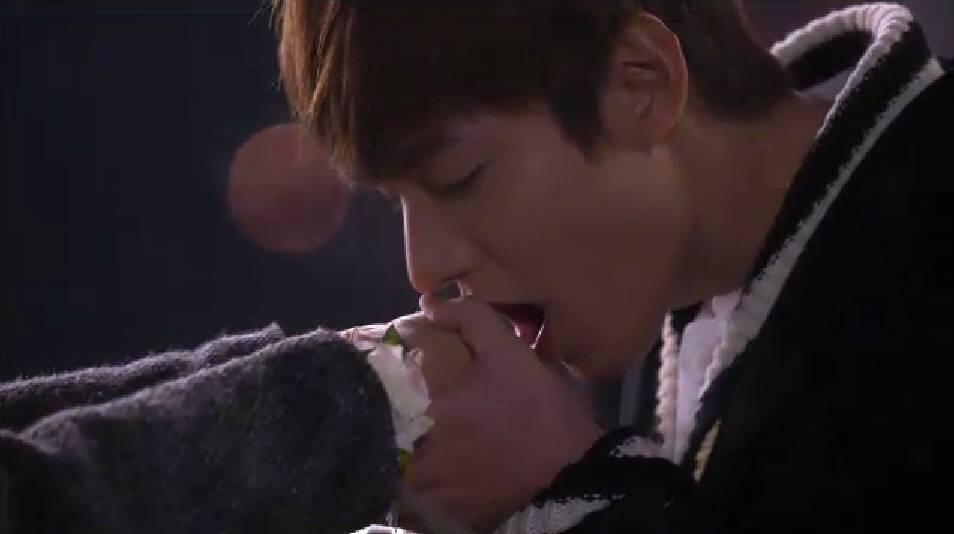 Mom asked KT to apologize to Rachel so that engagement is still on. KT is mad and asked his mom' Can you just be Kim Tan's mom!!!? and walked away..mom is a bit shocked at his statement.
HS is at home with his parents. They allowed him to take a relieve for one year and to continue take exam next year. HS was mad but his dad said, you may have a dream but so am I..
The next morning at school, KT went to meet HS. He asked him why he didn't took the exam. HS apologized for what he did at the party yesterday and of course KT doesn't mind. HS told KT that he just wanted to show what he did to someone..(HJ)..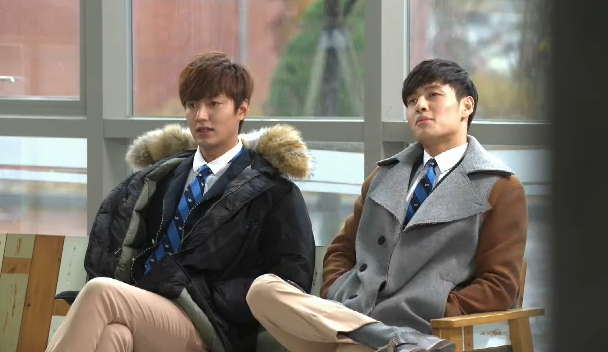 ES is having a PE class. Some girls came by and asked her why did she lied being a Jul Bu..yet again YD came to her rescue. They talked nicely regarding HS and ES realized that they are really having a conversation without YD being mean to her. The disciplinary teacher called YD to do the window cleaning with Tan.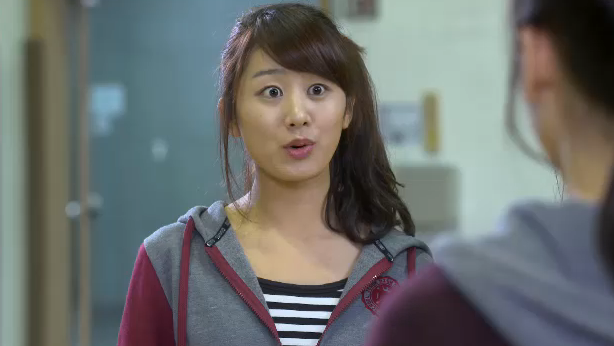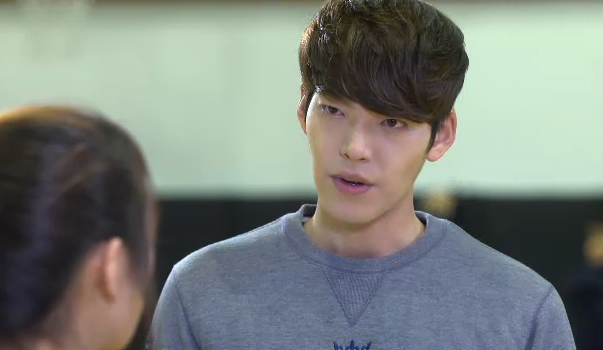 While cleaning, they saw both KW and YD's dad coming to school. YD and Tan ask each other, Tan: did you tell, what about your grades. YD: can you say I hit you?
Four of them met JS. She explained that YD is at 98th place while Tan is at 100th. Won just looked at KT with this one look..haha..
YD's dad is happy that finally YD beat KT (being at 98th place) while KW is a bit mad with KT for being placed last. KT is happy that hyung actually cares and thanked him for coming over to school.
HJ passed by and saw KW. She realized that KW actually stopped the article of her being an orphan from leaking.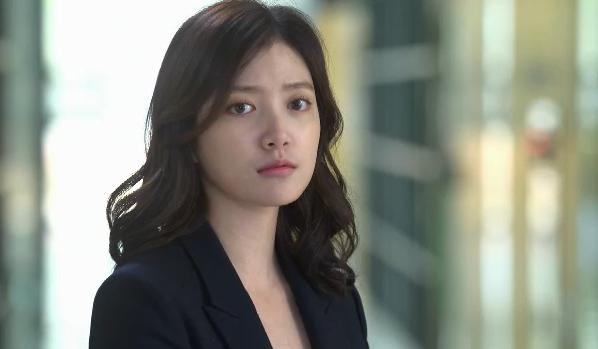 KT's mom went to meet Rachel's mom. She wants Esther to break the engagement off by threatening her with the photo she found in dad's safe. It's actually the photo of Esther and Yoon kissing. Esther finally agreed. (Yes!! way to go mom!!)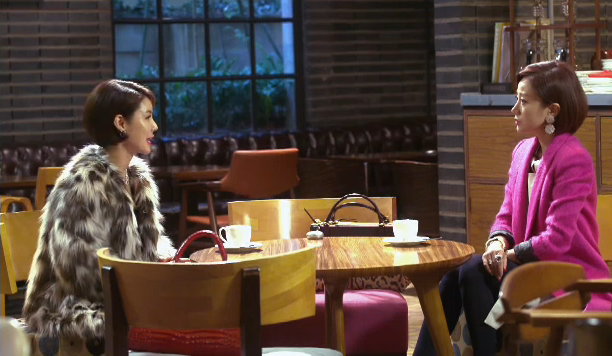 At school, HJ are giving the students a group project. As usual Bn will team up with CY. .BN offers ES to join them.
Finally, guess what? And these 3 (ES, KT and YD) are in a the same group..hahaha..ES met them at the cafe and asked these boys who changed her into their group? Both gave siily reasons. ES asked them to watch the movie regarding their project while she will read the book later. (Just look at these two boys..didn't they just looked good together??) Will they listen to her? Surely nope!! They just watches her working and when customer are giving her a hard time they both wanna protect her but ES stared at them giving hand sign not to interrupt..lol..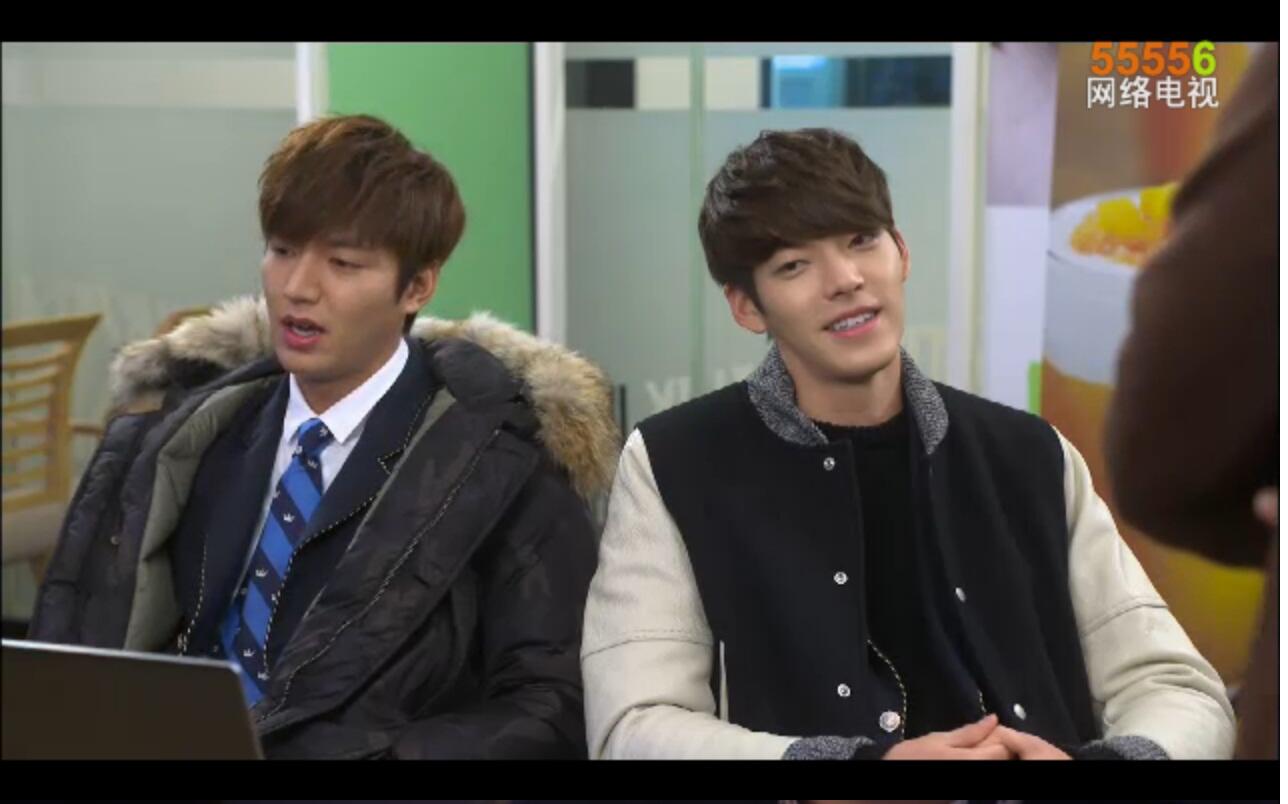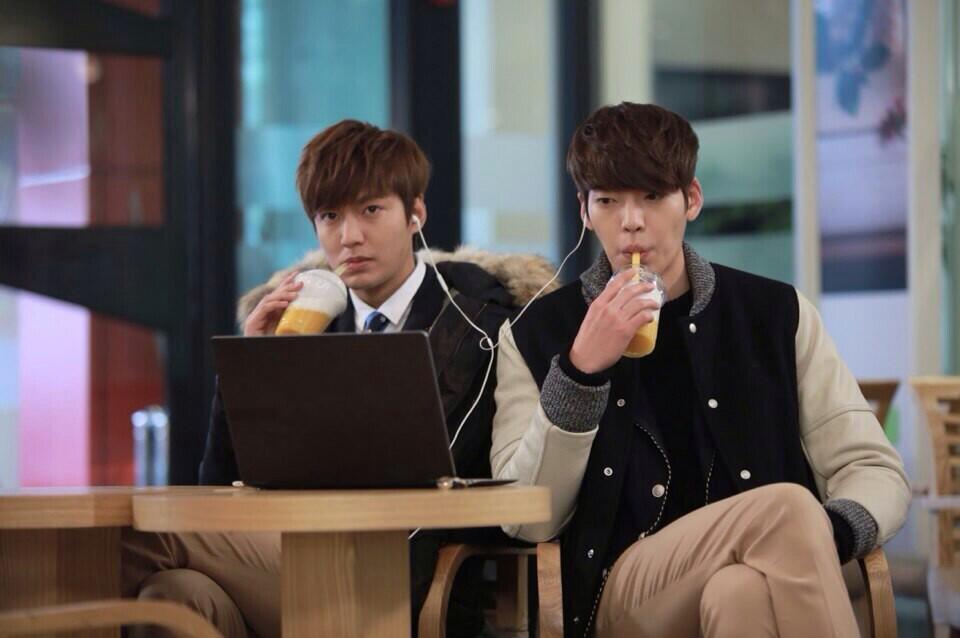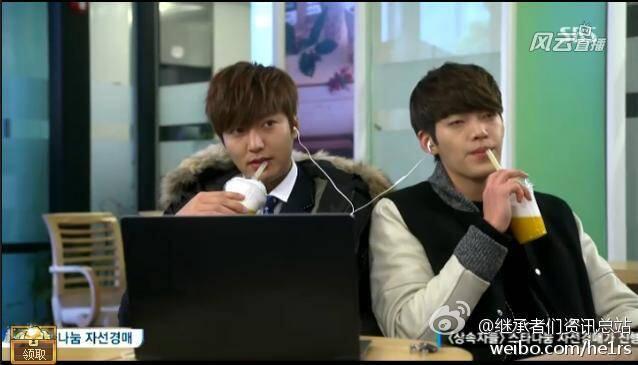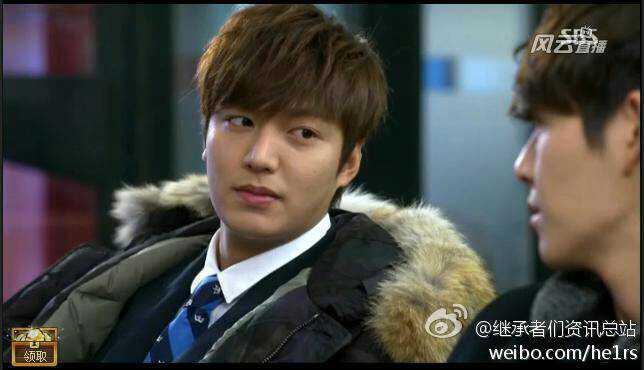 Suddenly some bodyguards turns up at the cafe. They demand KT to go home. YD offer for his help but KT refuse. He reminds YD not to flirt with ES while he's gone and followed the bodyguards. ES is worried and asked YD to give her a lift home.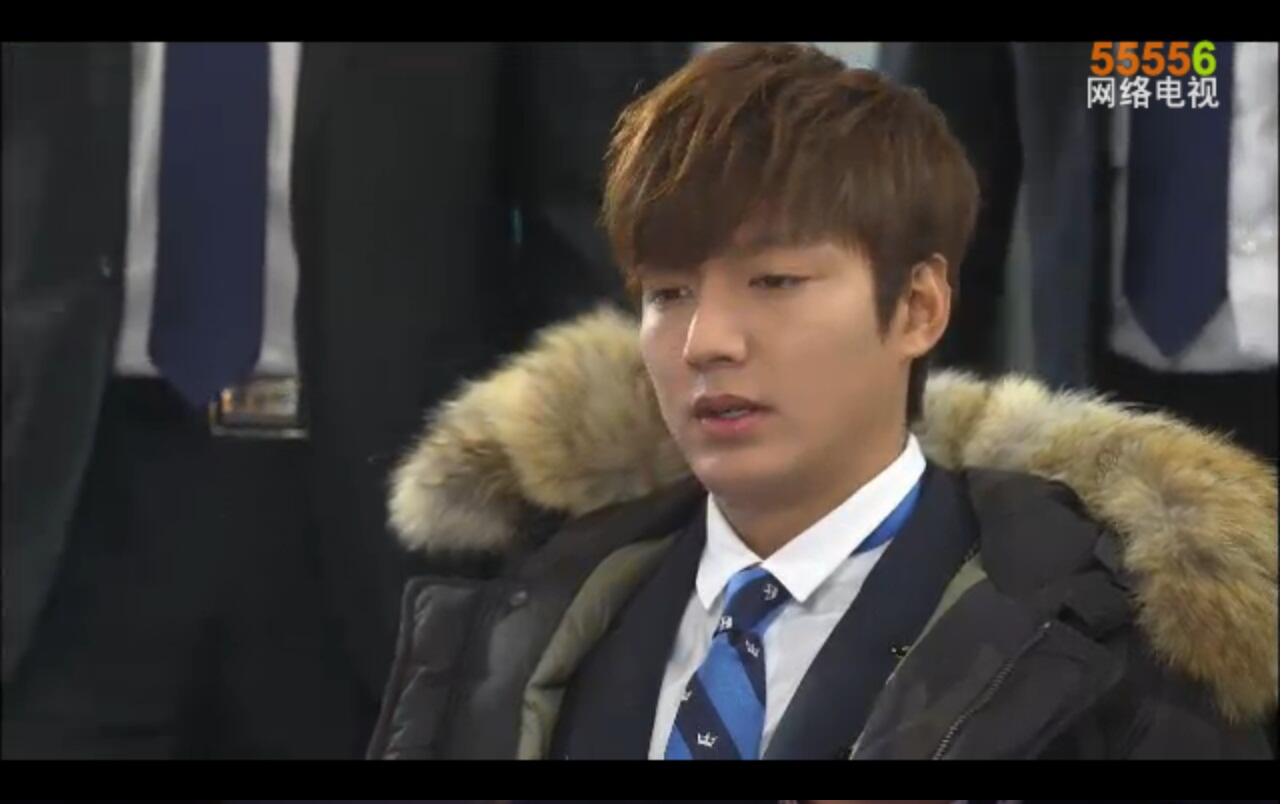 Dad is mad that Esther finally calls of the engagement and returned all the engagement gifts. Mom said that it was actually her doing, not KT. Dad blame KT it's his fault for leaking the secret. Again dad tried to hit Kt but mom stopped him. KT asked mom not to call his dad as "Chairman" at home!!. Mom went to Tan's room. He asked her if she regretted calling off the engagement. She said she's doing it for Kt and as a mother to KT.
Meanwhile at home Rachel is crying since her mom calls of the engagement. She admitted that she actually likes KT..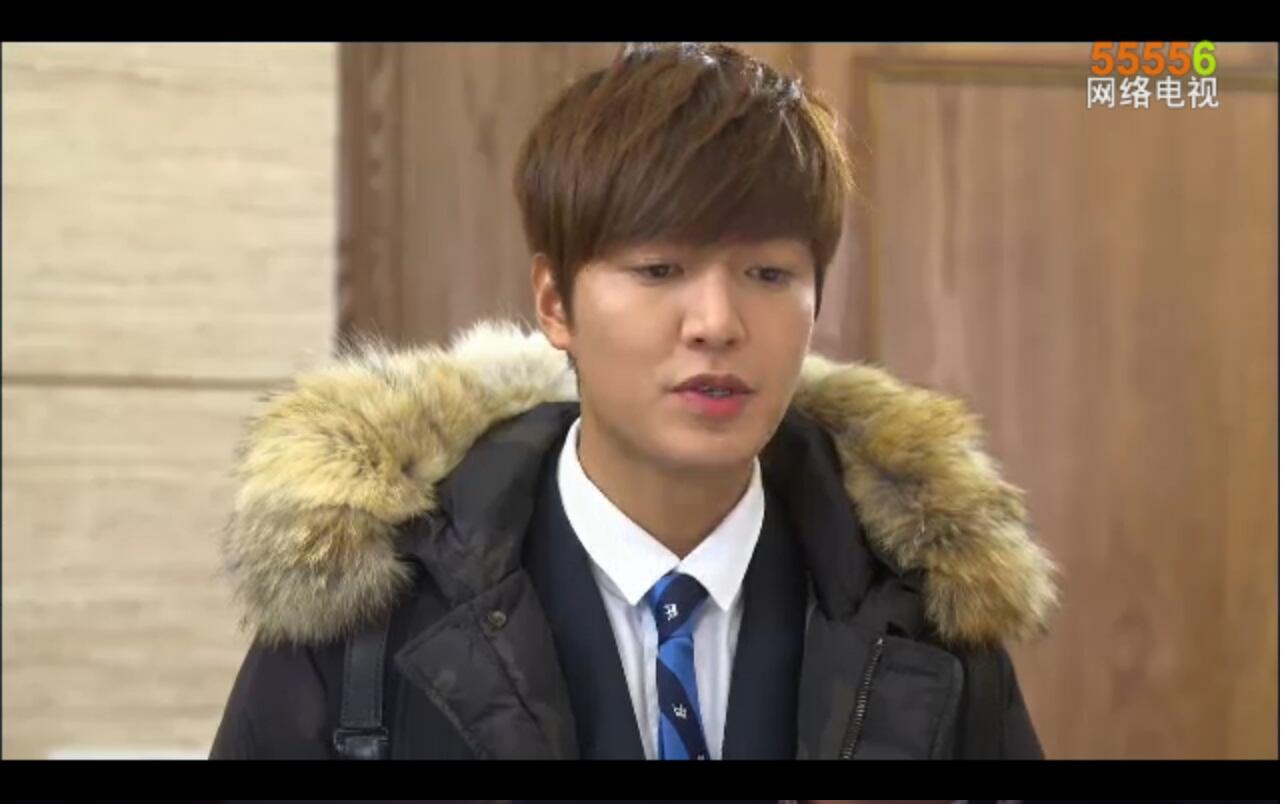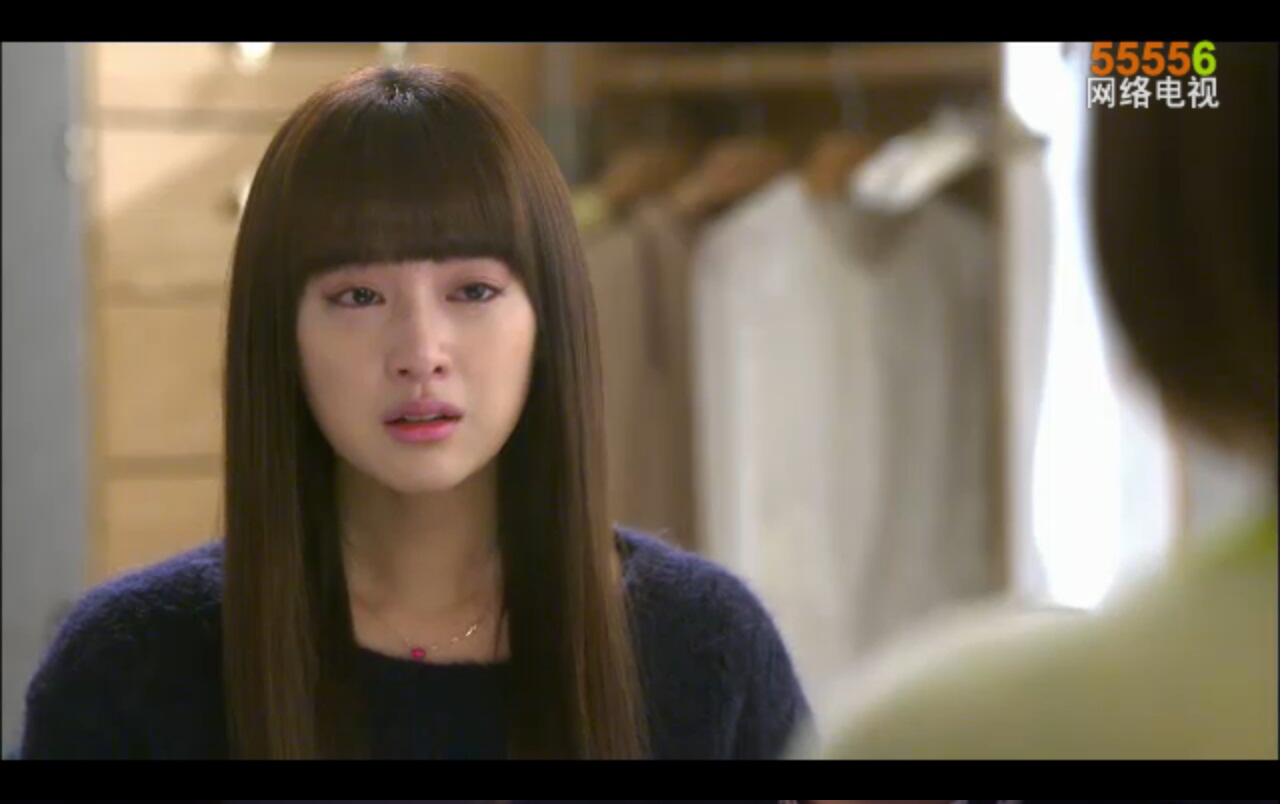 YD sent ES reached home by his motorbike. They saw the bodyguards outside the house and realized that KT is being grounded. YD even tell her that even if she's living at the same house, she might not get to see KT. ES thanked him for sending her home and she will repay him back later.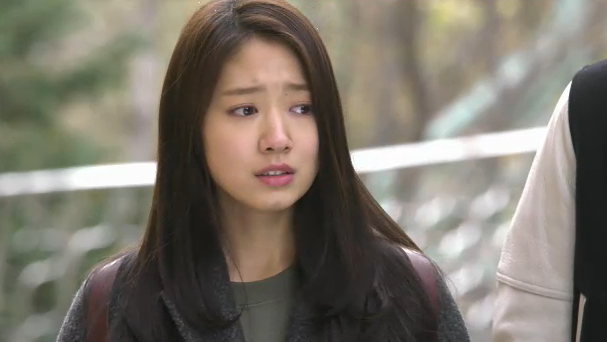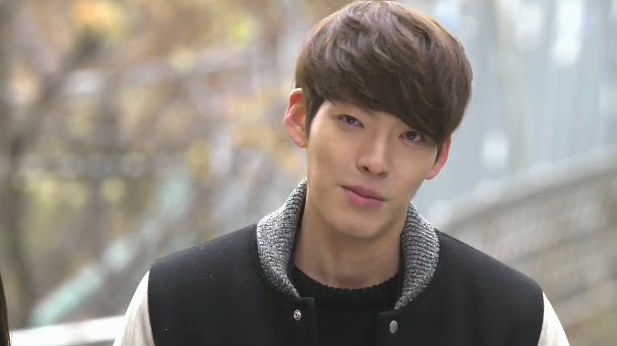 ES's mom is scared that KT's dad might threaten ES later. She asked ES not not leave their room. ES texted KT asking is he's okay but KT's phone is with dad.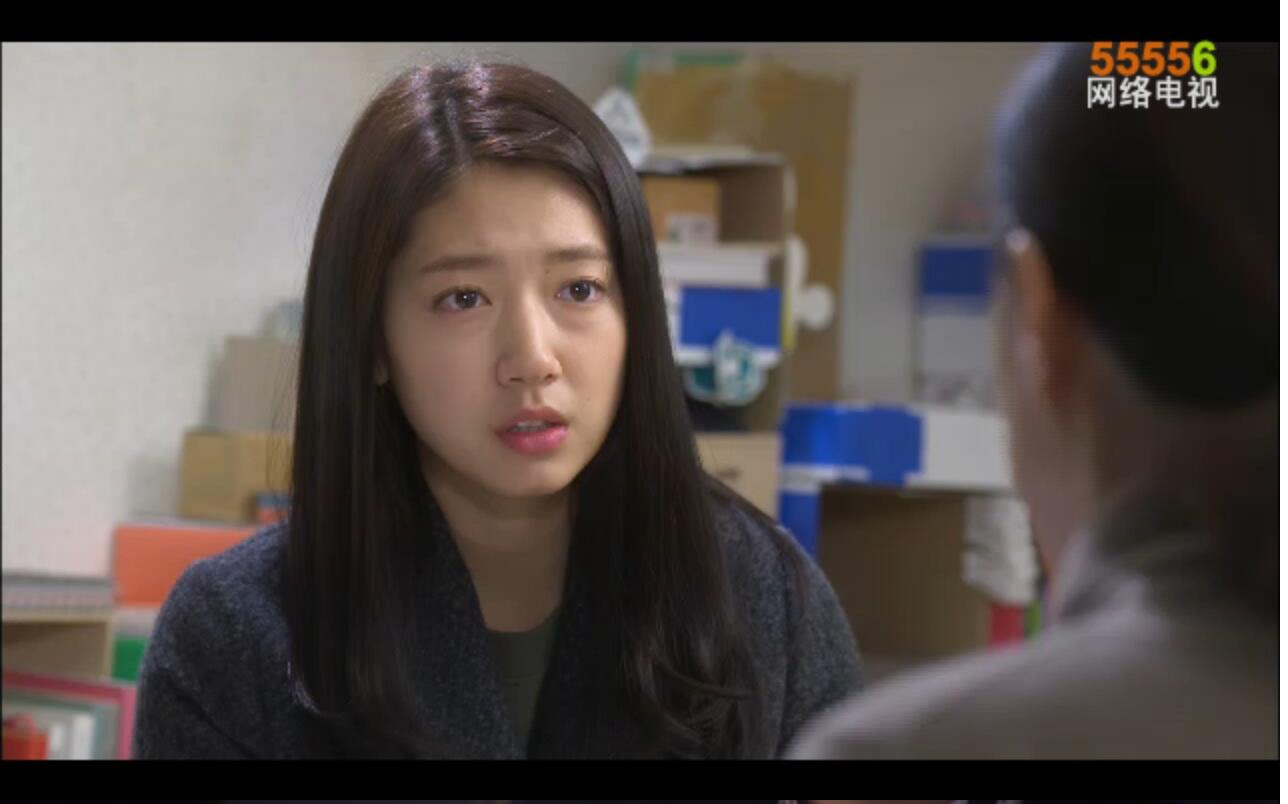 Dad is talking to KT's mom, JS and Yoon. Dad instruct JS to find arranged for another marriage for KT. He also warned KT's mom to leave the house if she go against him. He also did fired Yoon for not taking his side.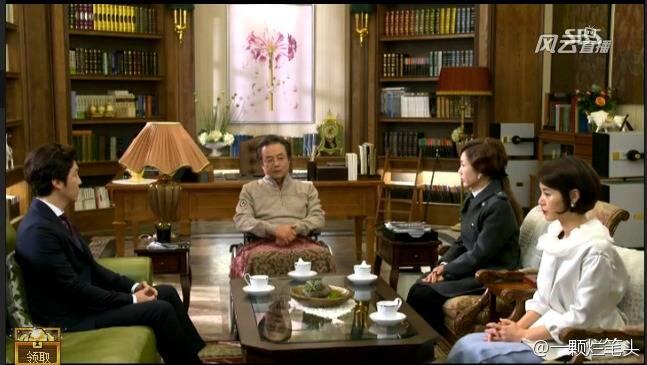 Tan is in is room..wondering alone and trapped in his room. Mom came over and saw that he's not eating his food. She wants to come in but KT has actually locked the door from inside.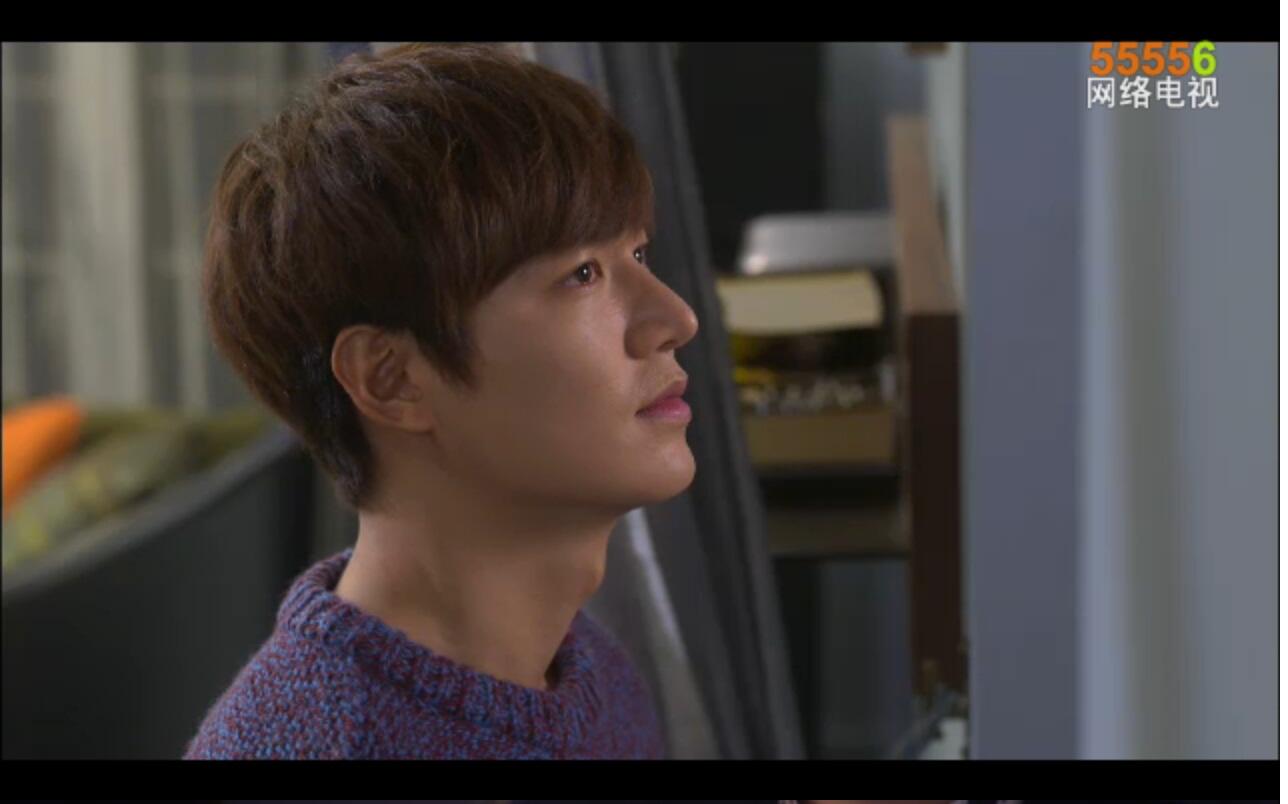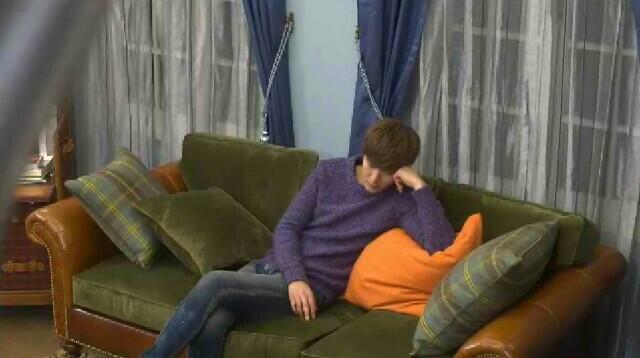 Next morning at school, ES met YD. He asked her is KT still grounded? ES told him that the house is surrounded with bodyguards. YD warned her not to tell about KT to him. Just because he likes her, that doesn't mean that he will take her side and asked her not to cross the line.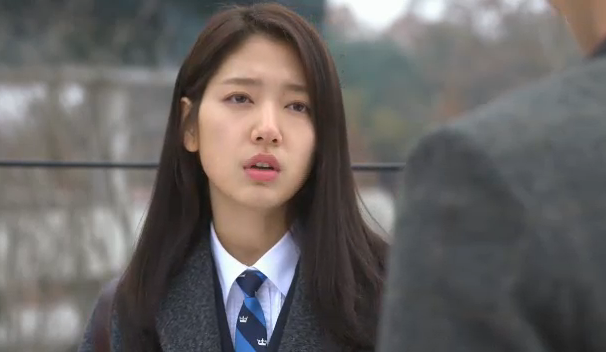 Back at home, KT is trying to go to school. Dad disallowed him and grant the bodyguards that they can hurt him as long as he can still breathe. (what kind of dad is that??)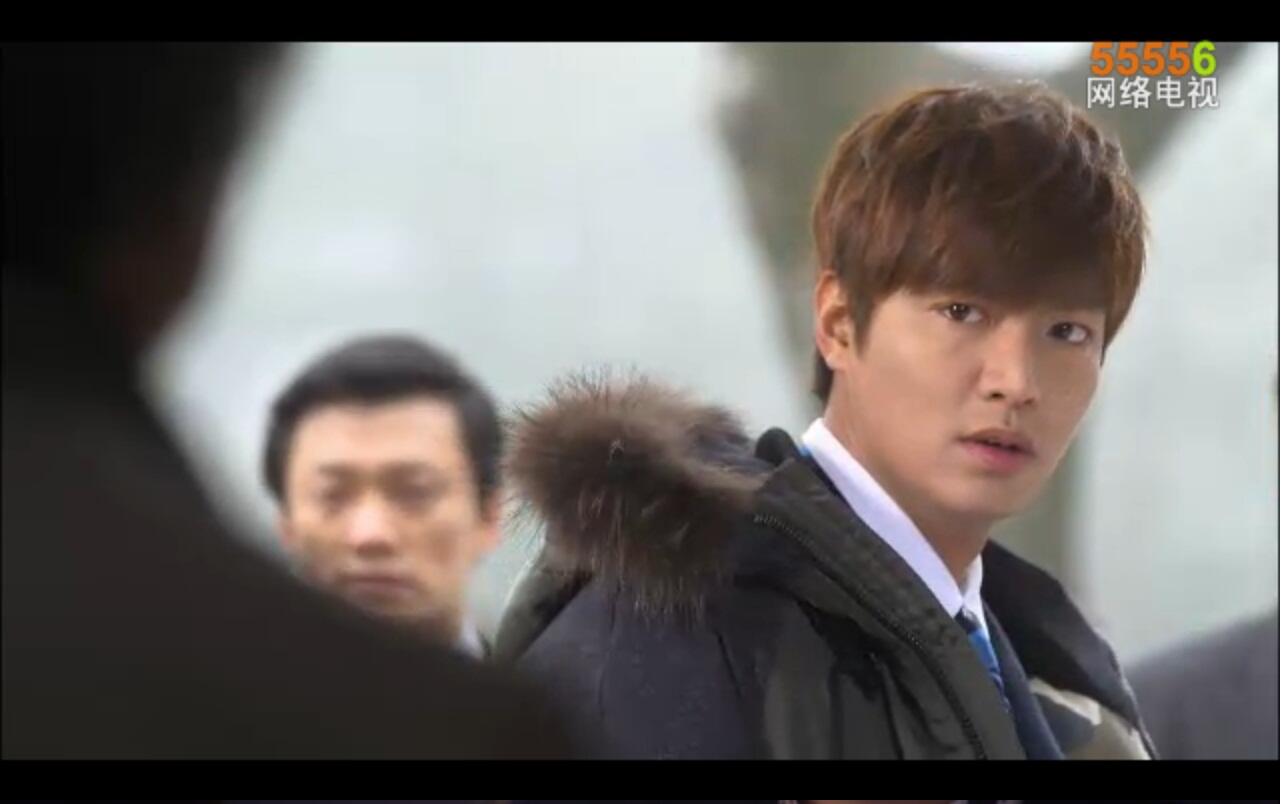 Yoon is at KT's room. As per dad's instruction, he is now KT's teacher again. Tan:You started to teach me when I'm ten. I thought at that time it was strange. JS has a lot of shares, but my mom doesn't. Curiously I asked hyung what mom can do to have more shares then JS. I saw Won's face then. I can't forget it. I've never wanted the company since then. It's Won's."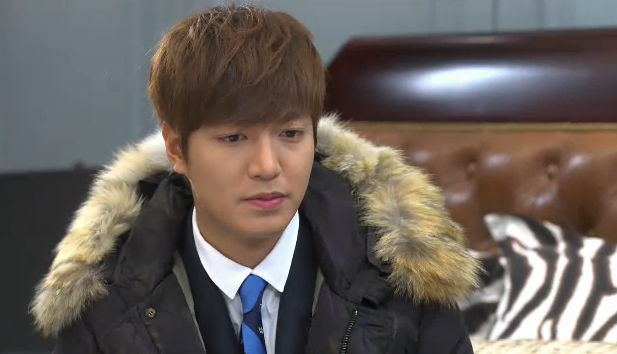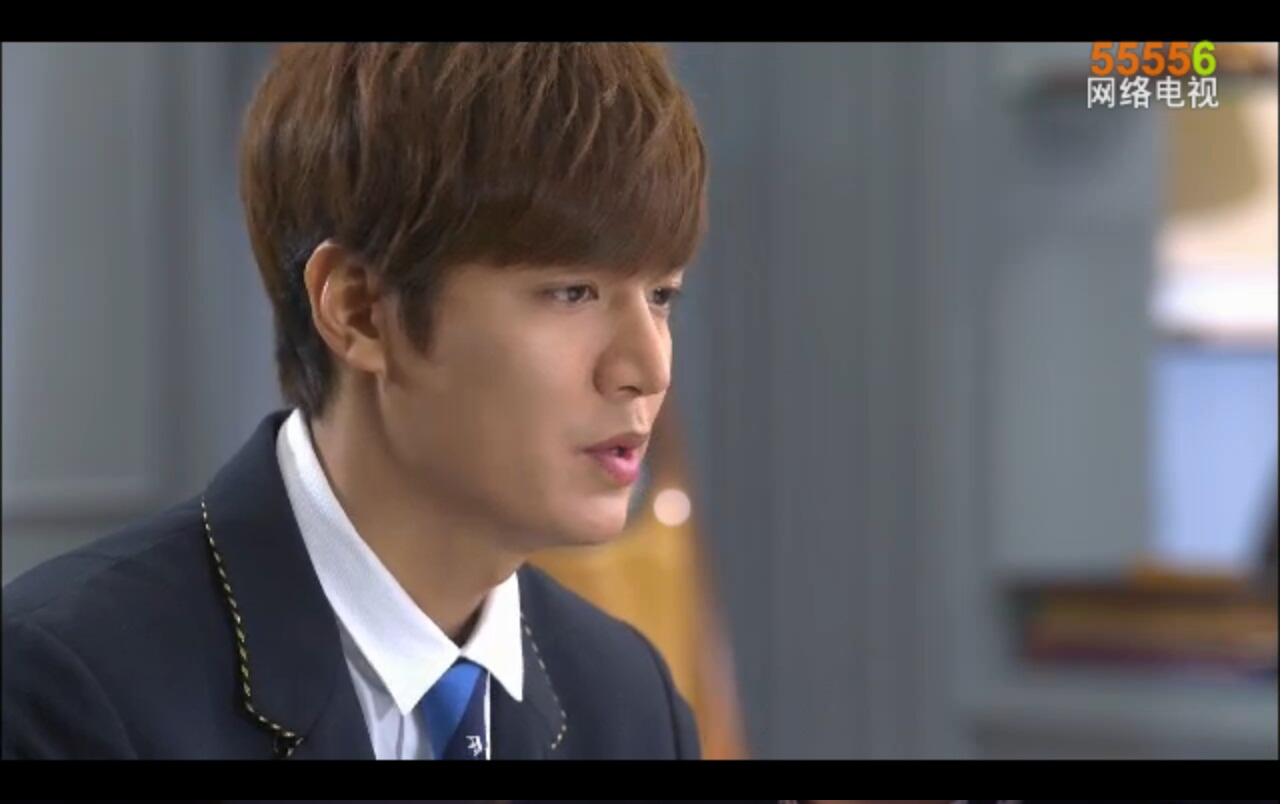 At school, all found out that is a legitimate son as an article leaked out. Dad ordered his assistant to release an article to announced KT as a major shareholder of Jeguk group.
Meanwhile, YD reached KT's house with his bodyguards also. Introduced himself as Zeus heirs, he managed to get in. He met dad and told him, he needs to complete a homework with Tan. Dad granted him and he went to Tan's room. YD told Tan regarding the article. KT asked for YD's help to get out of the house. While YD distracts the bodyguards, KT escape out.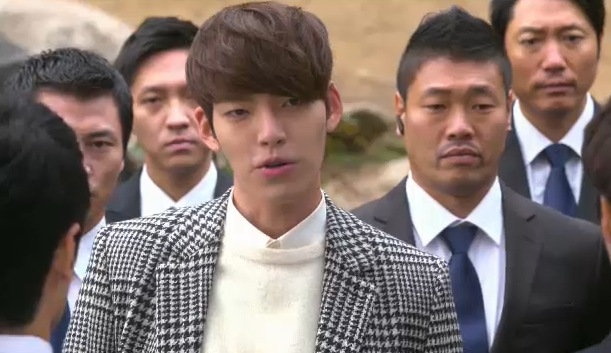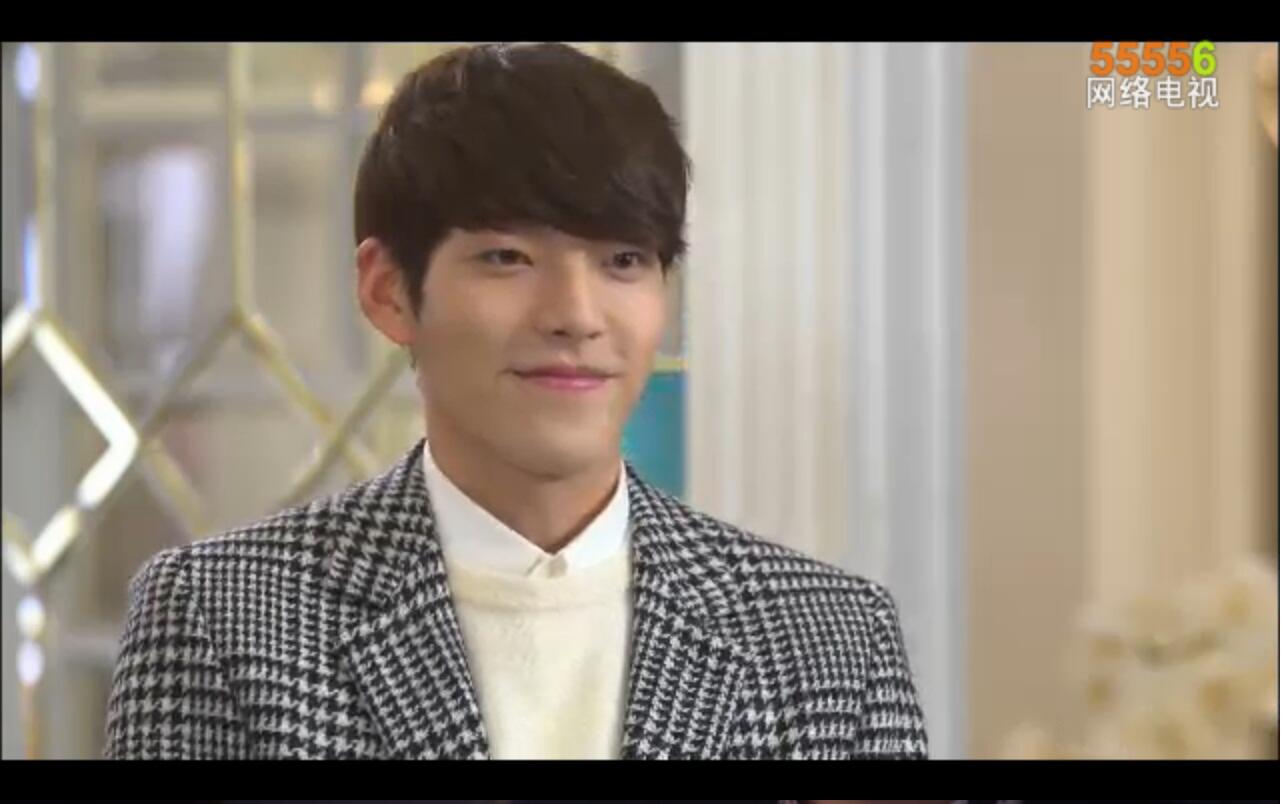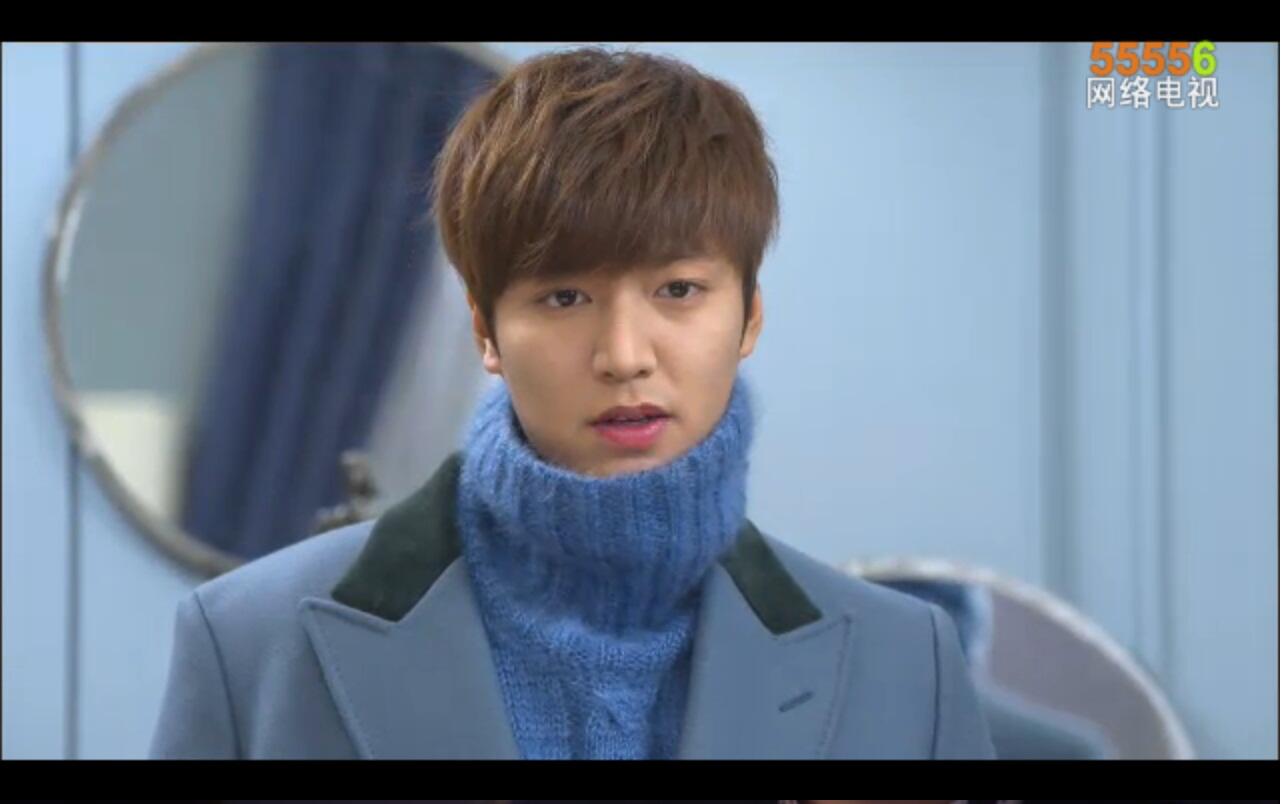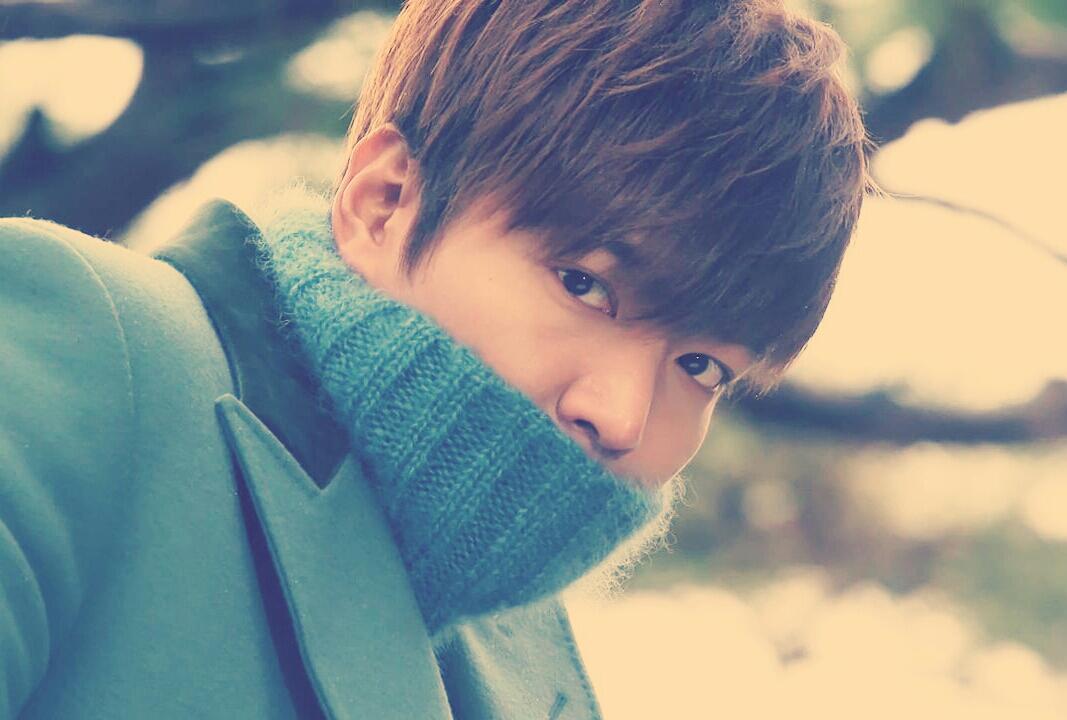 KW was talking to Yoon. Yoon told him that he's being fired. KT rushes in. KT: look at me and listen to me hyung. And pleas believe me. i never asked for the stocks. But KW just ignores him and ordered him to go to US and never comes back. That is what he wants from KT. Tan is sad that hyung doesn't believe him and want to abandon him again even when he told him that he won't take anything from hyung. He won't leave to US and said that he already changed his mind, if hyung wants his stocks, try and take it away from him.
Back at home. Dad is confronting ES. We couldn't hear their conversation but it seems that ES is very scared and sad. While she came out from dad's room, KT reached home. They passed each other, KT grabbed her hand and walked away...huhu..so sad..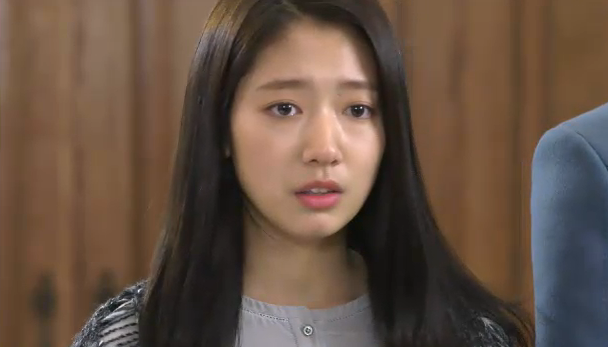 KT went to see dad. He is sad that dad had ruined everything. While crying, He disowned dad and blame him for turning him as hyung's enemy. He had lost his family today thanks to dad. Dad said that this is the weight of the crown that Tan has to bear!!.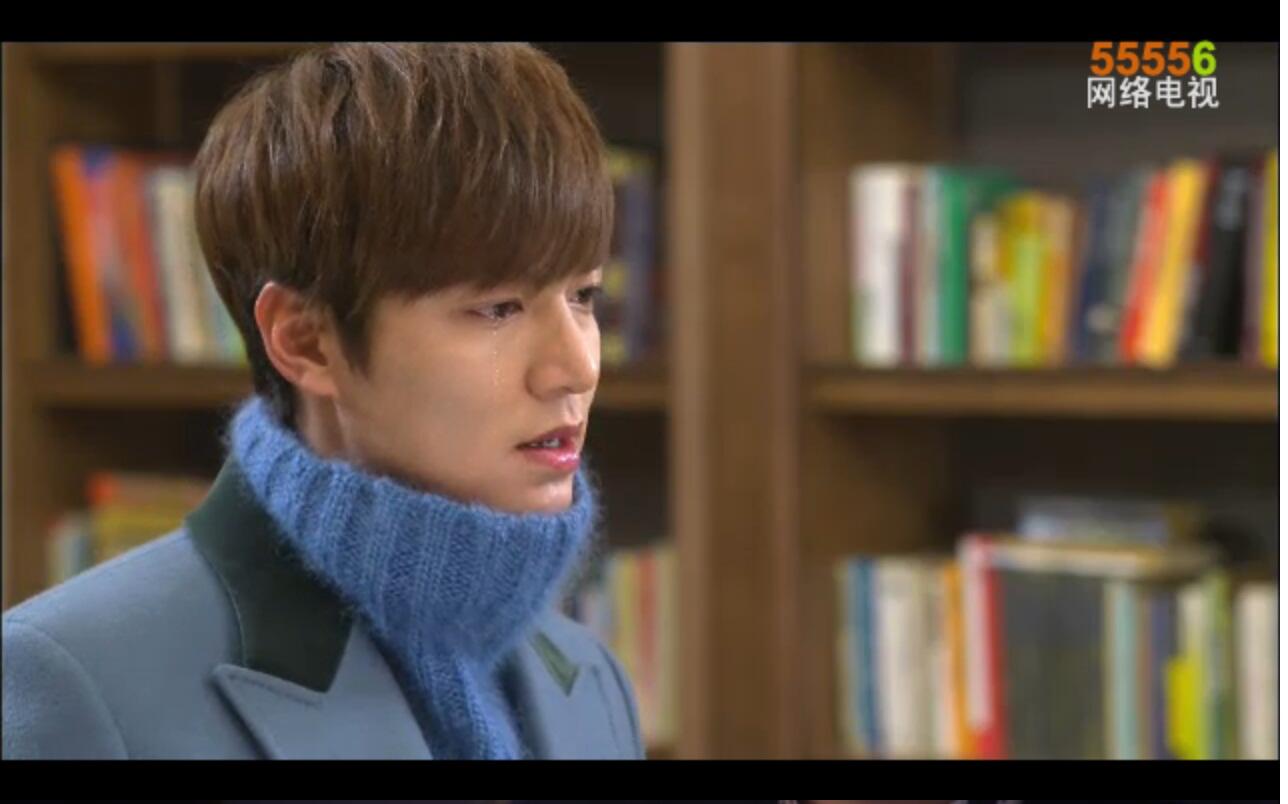 ES is at the stairs. She's walking upstairs to KT's room. While walking she recalls back her conversation with dad. Dad has given ES two options. First, if she give up KT now, he will sent her any anywhere she likes. 2nd, if she can't break up with him even if she die, then she can spend two weeks with him and do whatever she wants with Tan but he will send her somewhere of his choice.
ES reached in front of Tan's room and knocked. TAn is shocked she's being there. She just shush him and smiles away...owh..I can guess now what is her choice..omo..omo..so sad..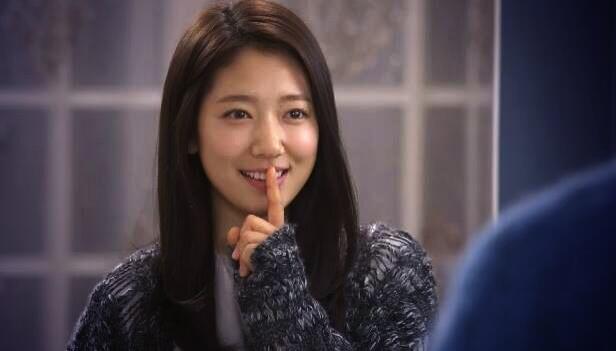 The end..
Photos: credit to owner