What can I say..this episode is very different from yesterday's. It's involved around the adults and so complicated..a serious and sad...Tan is crying at the end of this episode and it does makes me sad too..
Back at the crosswalk..Tan is walking towards YD and ES, while passing her, he grabbed her hand. YD block his hand...ES pulls her hand away..
ES: I can't do this anymore, I'm sorry.
Tan to ES: Look at me..I know it's hard. I'm sorry.. I can't promise you that things would be better in the future..he reached out his hand to ES...please come..reach my hand...
YD: Don't do it.
ES placed her hand on Tan's hand but slowly moving it away...she plead Tan not to continue anymore and want to stop.
Tan: Don't!!
ES just leaves..so sad...
YD to Tan: you usually will make people leave. He left Tan alone on the street.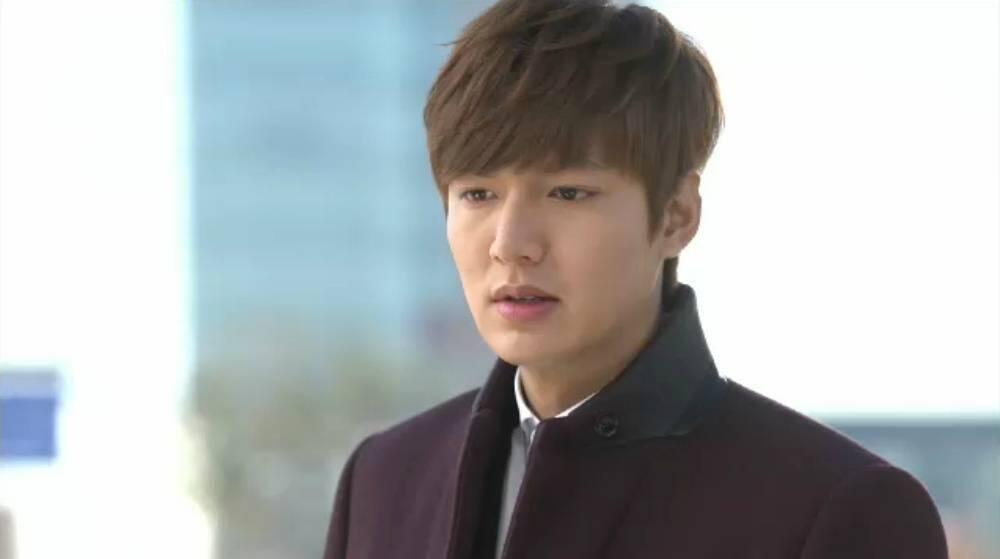 YD follows ES and blocked her. ES is crying and ask YD whether Tan left? He jokes by saying that he feels like going partying today..ES walks away..still crying.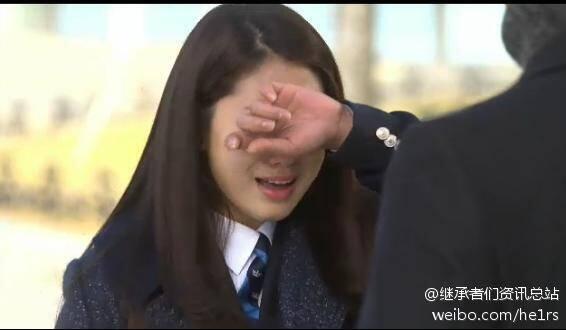 Tan is on the school roof (where they kissed) thinking about all memories he holds ES hands.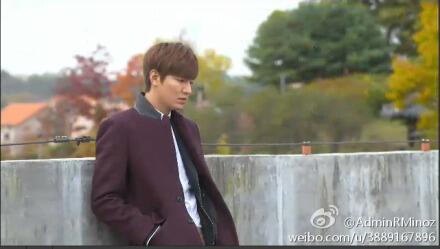 Later Tan went for the gym class. He saw ES sitting.He then asked Cy why is he not picking his calls last night. He just wanna makes sure that ES is not crushing at CY house last night but instead now he thought she's at YD's place.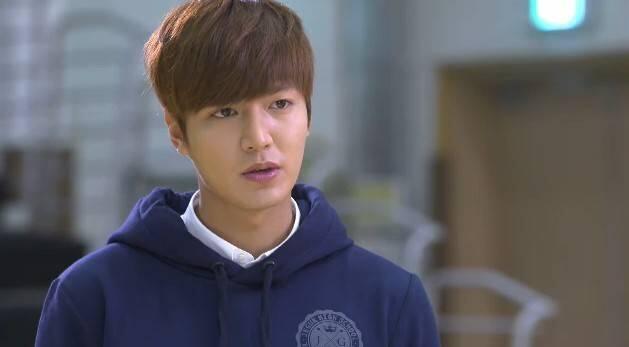 Both Tan and YD are in the locker room. He asked YD did ES cried a lot this morning?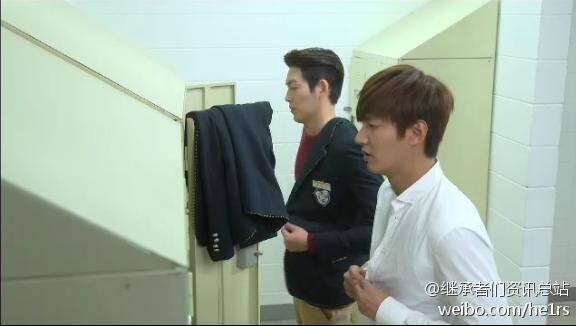 At MS's hide out room, he was looking at the photos that he took at the camp site. Tons of photos of YD and ES. MS asked YD if he really likes ES. Does it really shows?
Tan is back from school. Mom asked did she met ES behind her back. He denied. He then asked his mom is she happy living in the house and not being able to be labelled as his mom? He mentioned that if he marries R then forever people would not know that she is his mom. Mom said that she did not expect things to turn out this way but Tan is her only hope.
Meanwhile, ES is looking for a place to rent. She text her mom to meet and bring over her clothes. Tan went jogging and rest besides HS. He confessed to HS that he's not JS's son but a bastard instead. HS doesn't believe him at first but seeing Tan is serious he finally accepted it. (I think Tan is practicing here on how would he feel if he confessed to others)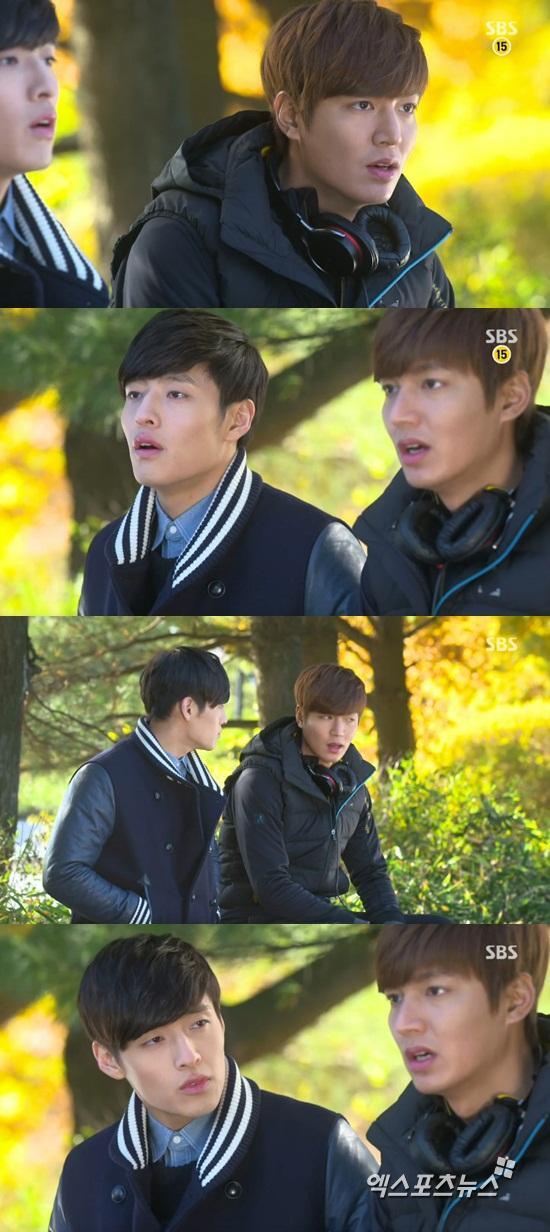 At the company...Won told Yoon not one person that he can trust in the company. What does Yoon gets in taking care of his dad shares? Yoon said the only thing he can tell Won is that HJ will be a teacher at Jeguk High School and shows the article. The article is about how HJ a scholarship receiver of Jeguk ended up being a teacher. Yoon admitted that it was the dad's plan.
Won is mad and rushes home. HJ is already in dad's room. Dad was being mean to HJ mentioning that she tried to control Won's life after he help her with the financial aid. Won yelled at dad asking him to stop. HJ said that she will think about what dad just said and leave. Dad warned him that he's at the spot because of him and asked him clear things out.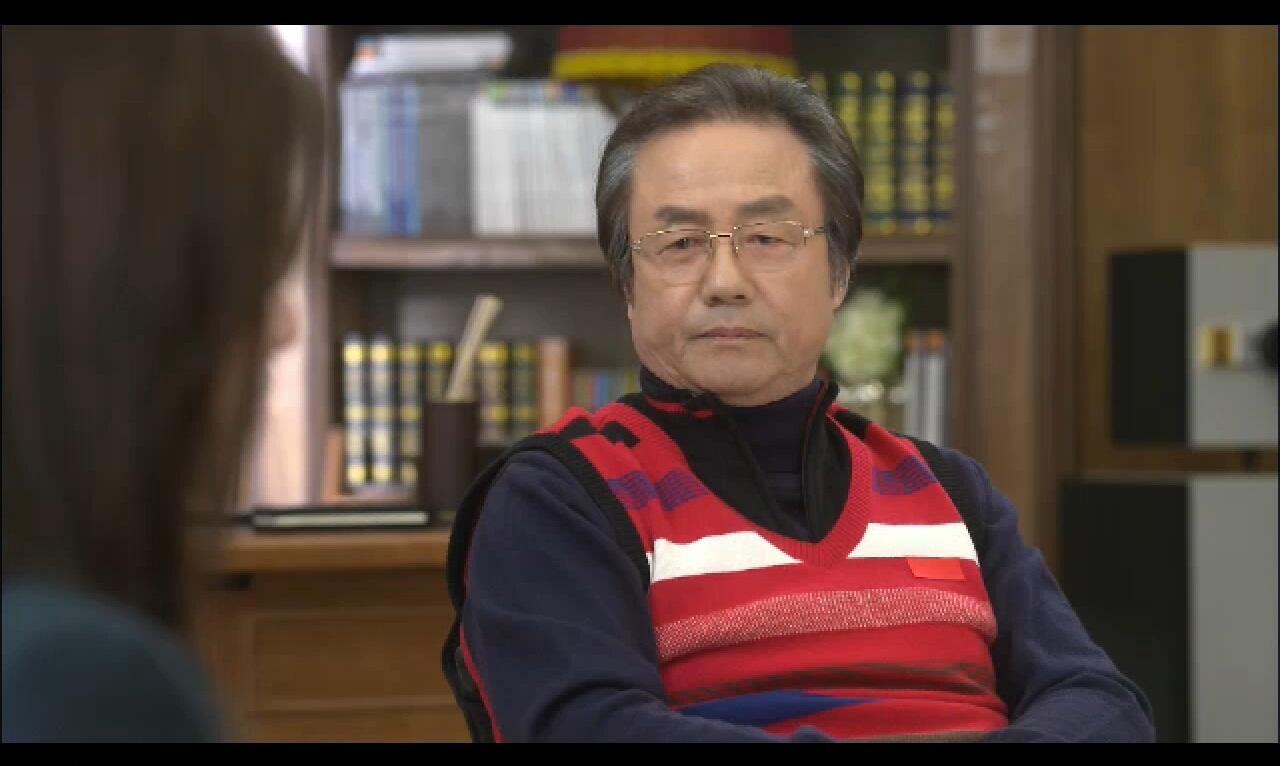 HJ is at the front gate crying and bumped with Tan. He ask is she's okay. She guessed that he was Tan. Tan offers her to call the cab but instead she ask Tan to hold Won. Won came out and Tan told him that HJ went that way but Won did not have any plans to go after her. Won warns Tan that dad may put someone to follows him and drove off.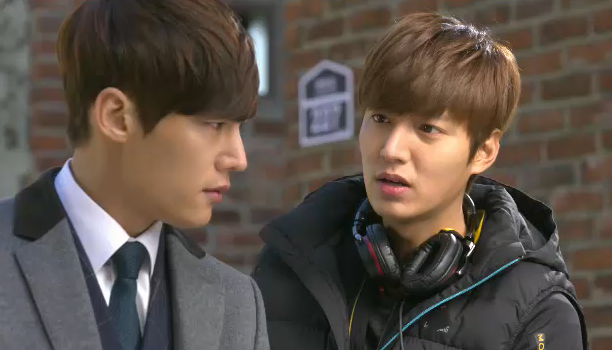 Tan went to the bus stop and sits near HJ. He told her that he's not coming for her. She also replied that she's not waiting for him either. Tan is curious how she knew him. HJ told him that Won mentioned her about his brother being tall and affectionate.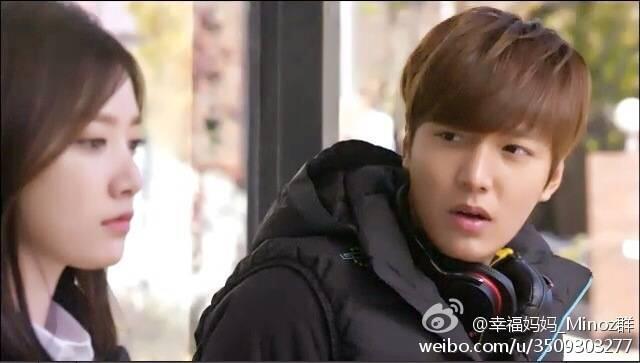 ES's mom is waiting for her at the convinient store. YD is also there. ES reached but saw YD was there and hide. He calls her, she told him that she will meet him just to chase him away from there. While YD is away, ES meet her mom and told her that she's sleeping over at a friend house.
She rushed to meet YD. He realized that the bag that ES carries is the same as what ES's mom hold in front of the store. He asked ES to wait for him for 15 minutes. He went to Tan's house and saw ES's mom there. The thing is he wants to finds out if she's really ES's mom.
Tan walk home. He saw YD and ask why is he coming from that direction. YD said he need to meet someone and left.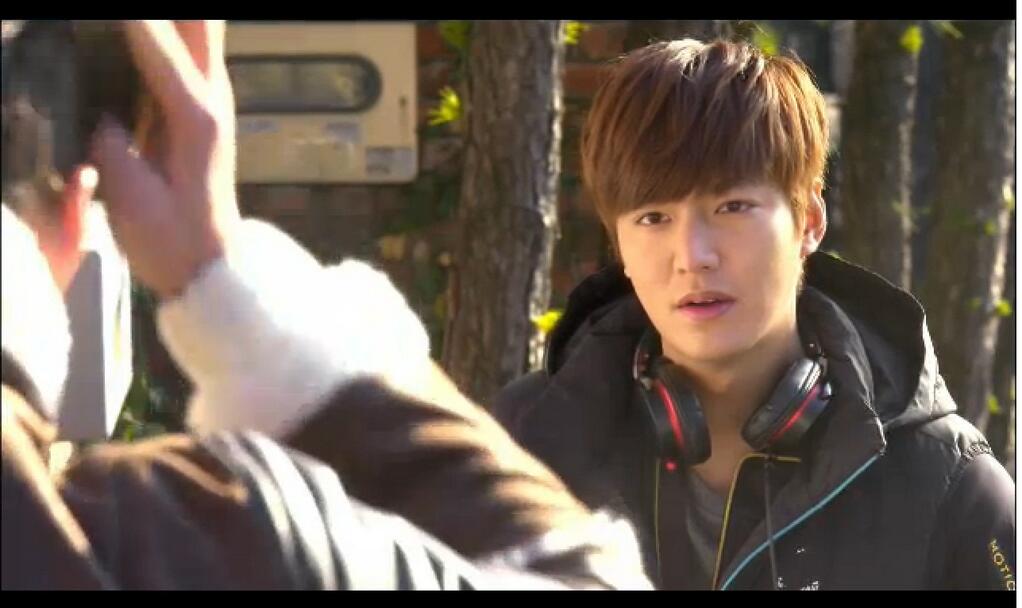 Won text Tan to join him for golf tomorrow with YD and his dad. YD came back to where she left ES earlier. But she's not there since she's going to change her clothes but she saw that mom packed her "I Love California" t-shirt. Mom text her that a man riding motorbike waited for her. ES panic and rushes back to YD but he already knew that she was a maid's daughter. She was scared that YD will use this to bother her But he assures her that he will keep it as a secret.
Next morning..it's golf day everybody. (LMH does looks good in golf outfit!!)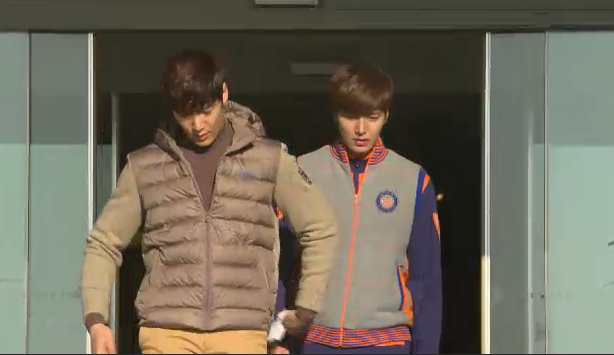 YD tells Tan to be nicer to Won and don't show that he is a bastard. Both warn each other that they are holding golf clubs. YD says he is he knew something else. Will others find it more surprising that Tan is bastard or that ES's mom is a maid for Tan.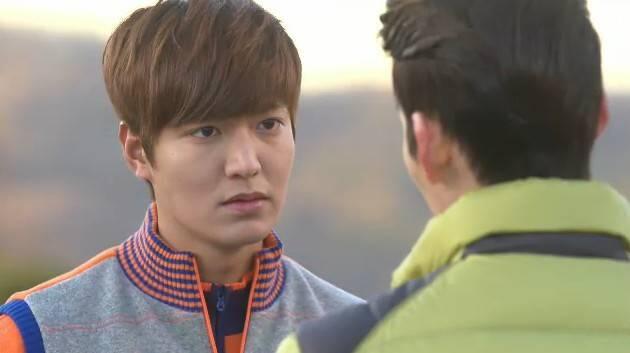 Tan warns YD not to use that to threaten ES. YD says he is threatening Tan, not ES. YD says he will keep Tan's secret if Tan hand over ES to him. Tan warns YD that if he goes back to the way he was before, YD will die.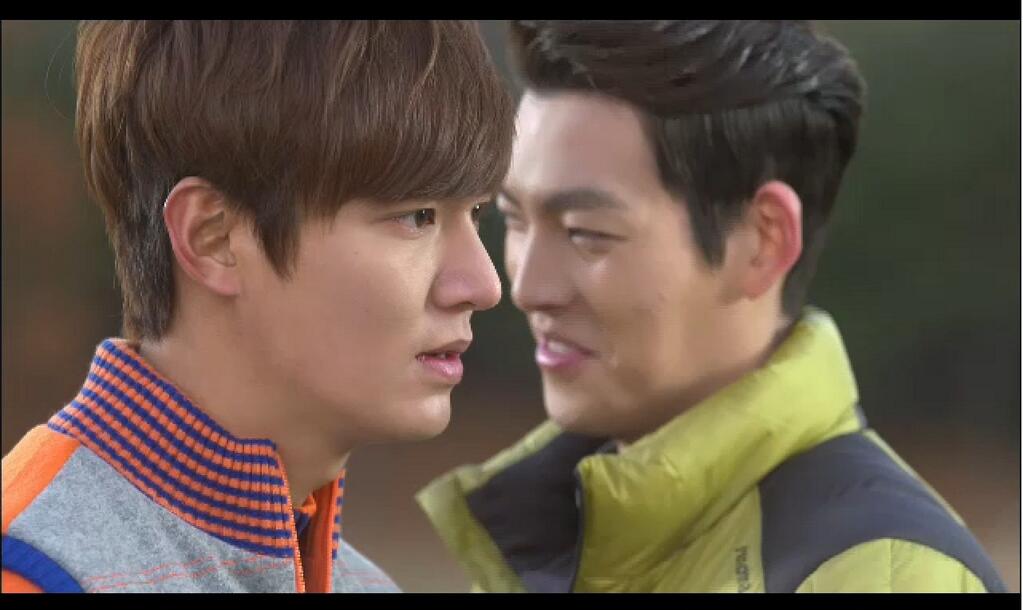 YD dares him that he's only a bastard. Tan snaps and warned him that even if he's a bastard, he is still Jeguk group's son. Tan tells him that he was angry at YD for five minutes in the past and went back to get him to go see his mom. YD is the one who lost his mom because he was angry at Tan. Tan tells Young Do to not bother him about ES as he is preparing for a bigger fight...
ES is at the locker...Tan just walks by without noticing her..she's kind of sad. (blame it on yourself girl!!) Everyone is at the broadcasting club to celebrate HS's winning an award. HS and Tan joins them. He was totally ignoring ES here.HS realized and ask him why he came by. He said he just wanted to see......and left..(poor boy, ignoring but yet still wanted to see ES!!)
HS asked who?
BN: Me!! lol..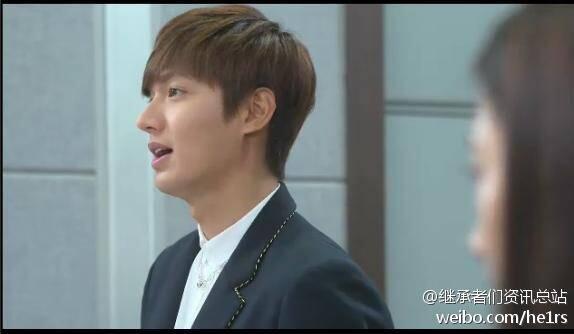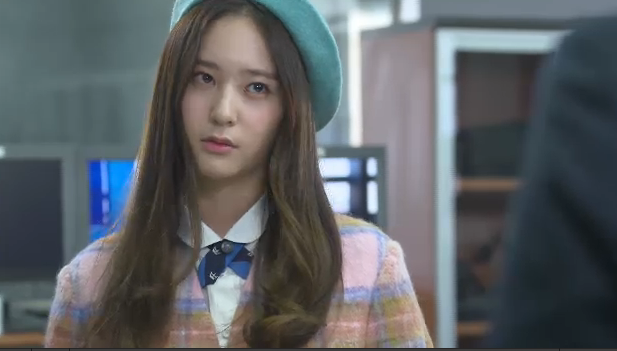 Tan went to see his second mom and offers to invite R and her mom over for dinner. At at event R's mom realized that YS's family does not sells water but liquor instead. YS's mom was talking on the phone with Tan's mom and remind her not to let ES"s mom quit easily since she knew many of their secrets.
Tan's mom is angry when JS told her that R and her mom are coming over. JS then explained that it is actually Tan that invited them. Mom is a bit shocked.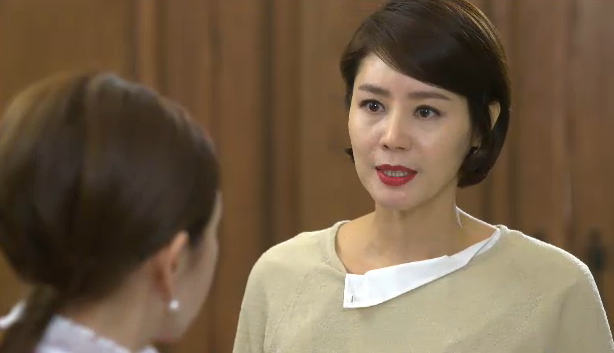 Tan is waiting for ES in front of the cafe. Tan asked is she's happy that she has left his house..is she's happy that not seeing him and if she's happy that she let go off his hand. She just keep quiet. Tan said that it was nice to see her in his dream. ES about to leave then he gave her a kiss. Tan said that ES wanted to meet him too. ES denied but yet again he kiss her. Tan prevent ES from coming to his house tonight.. (he's preparing the big fight I guess!!)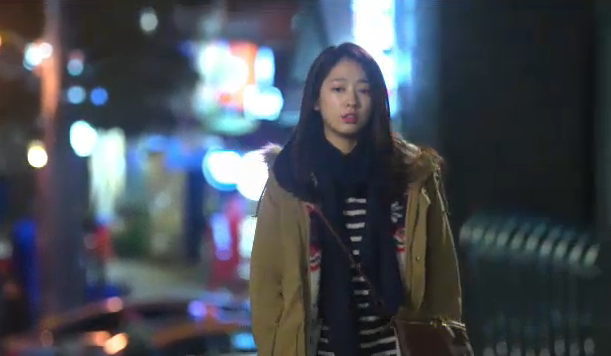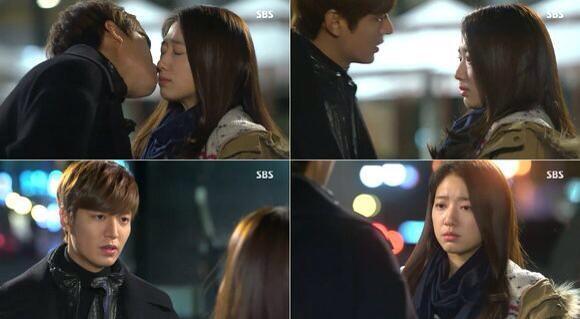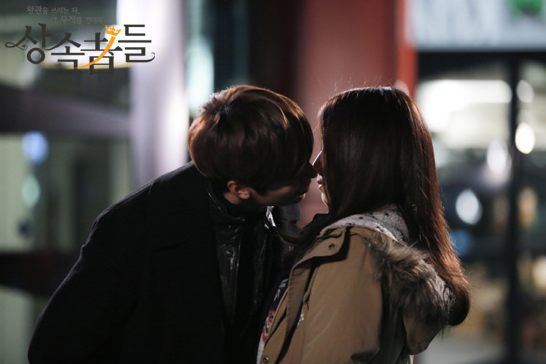 Back at home. The guest arrived. JS asked Tan's mom to just stay at her room. Outside Tan's dad, JS, R and her mom are having dinner. Tan reached home. Apologized for being late. Tan offers to show R his room. As she wanted to enter, she recalls YD's warning about Tan's house but he told her not to be surprised.
Tan: "You said you were curious to know what YD saw. I will show you now."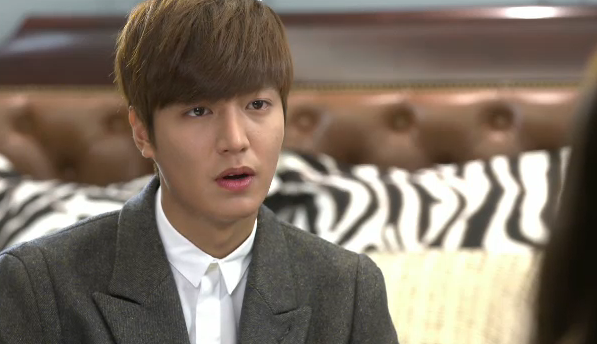 JS is at Tan's mom room. She recalls seeing her like this, it was eighteen years ago when JS caught her. Tan's mom asked JS to leave but JS throws water in her face. Tan walks in. JS chased him out. Tan takes towel and pats his mom's face. Mom asks why he came in.
JS says, "I guess this is why people have children." She leaves.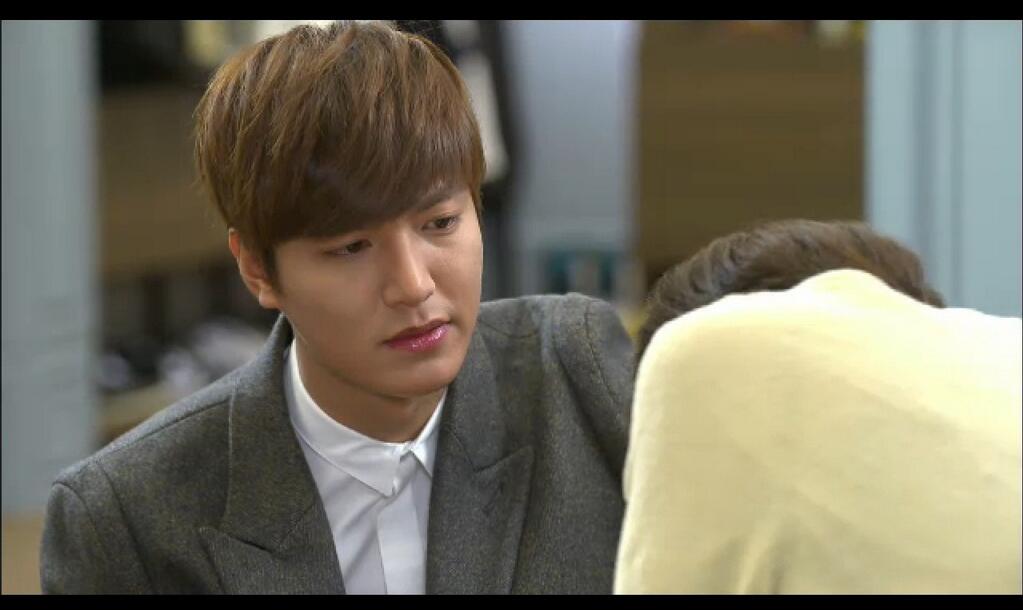 Tan grabbed his mom's hand. "Don't let go of my hand. Let's go out." Tan drags KA to the living room where R, E and everyone is.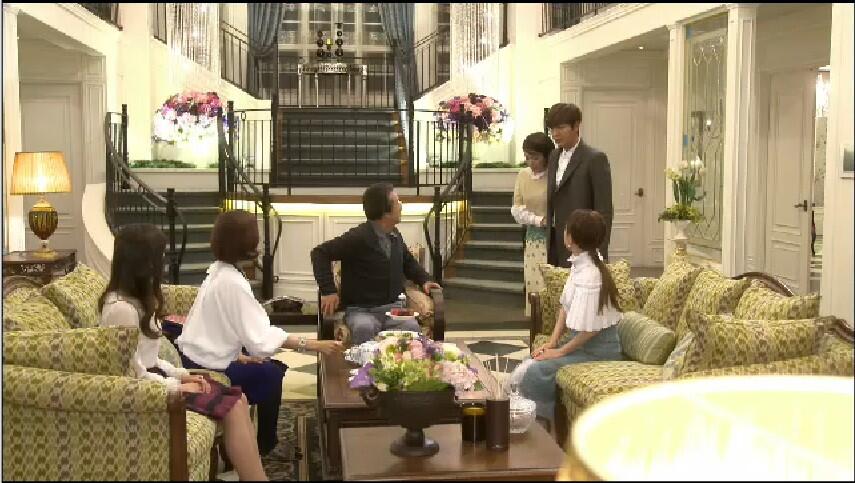 E recognizes her as ES's mom. Tan corrects her. "The person next to me…" mom tries to stop him. Tan: "is my mom. My birth mom. And I am Kim Nam Joon's second second. And a bastard. I know what my confession means to everyone. That is why I am giving up on the engagement." E is shocked. Dad calmly says he will call her. E leaves saying she will decide when to see him. JS chases after E.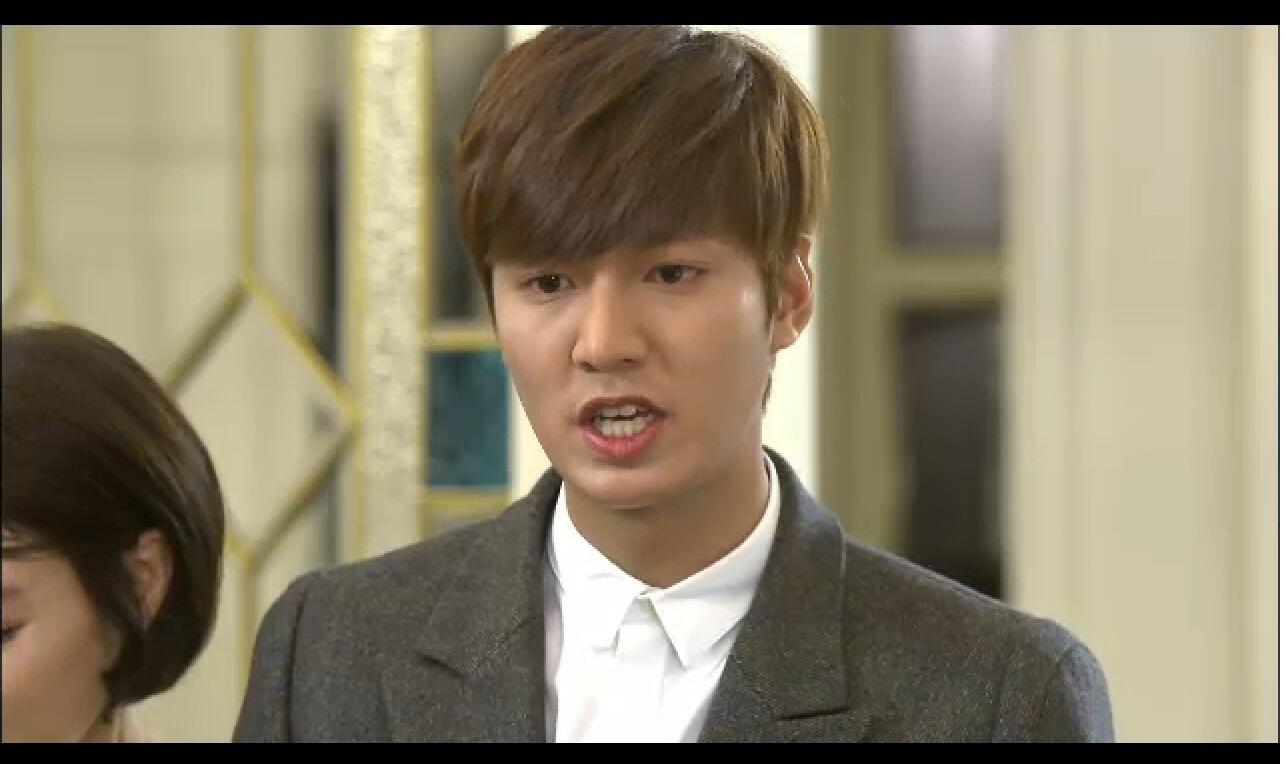 Dad slapped Tan on the face twice. Mom tries to cover up by saying it is her fault. Tan tells her to stop. Mom tells him to say sorry but Tan won't plead. He doesn't regret this.
Dad calls him stupid. Tan says you can chase me out if you want but not Mom. Mom is your woman. Dad leaves. Mom hits Tan, saying, how can you do this?
Wow!! I am so darn proud of Kim Tan. He's not a coward likes his hyung...and to add more LMH's acting was so great!
!! LOVE YOU MIN HO!!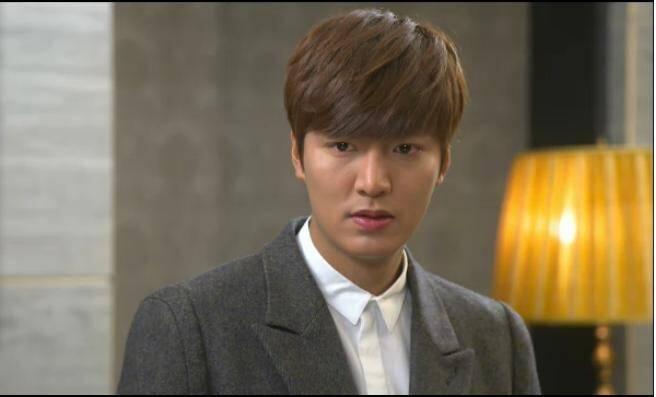 In Tan's room, mom is still crying. Tan pleads for her to stop crying or she will get sick. Mom asks why he did this. This isn't for her! She waited for three years for him to come back while living between dad and Won.
Tan apologizes, saying he thinks differently from his mom.
ES is in café. She's mopping the floor but her mind is off somewhere else and gets scolded by her bos.
ES goes outside to throw out garbage. She sees Tan standing in front of the café with teary eyes and started crying. As she cries, she cries too...(Me too!!) huwaaa!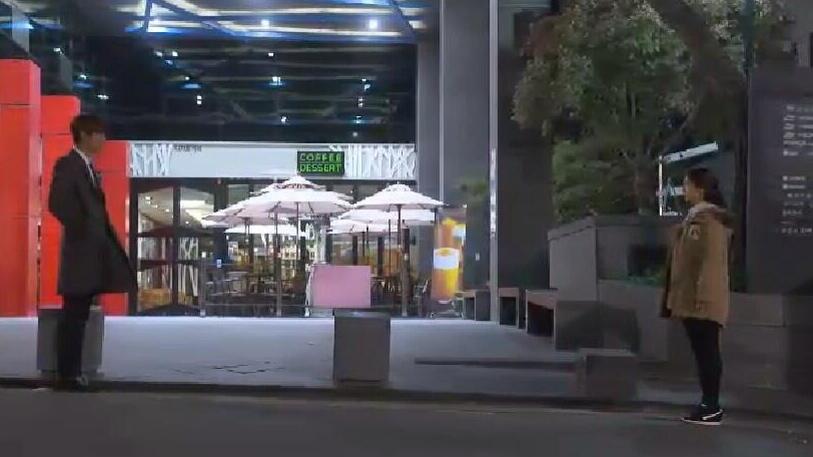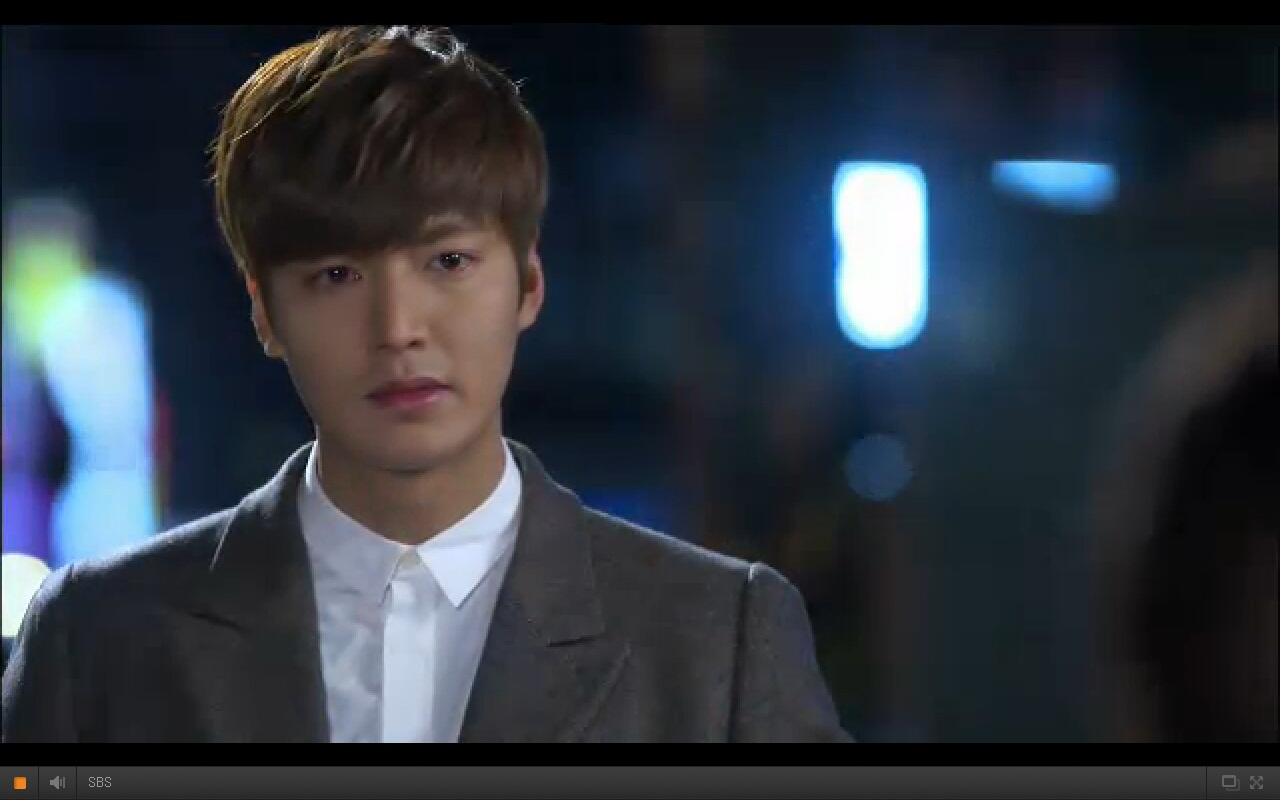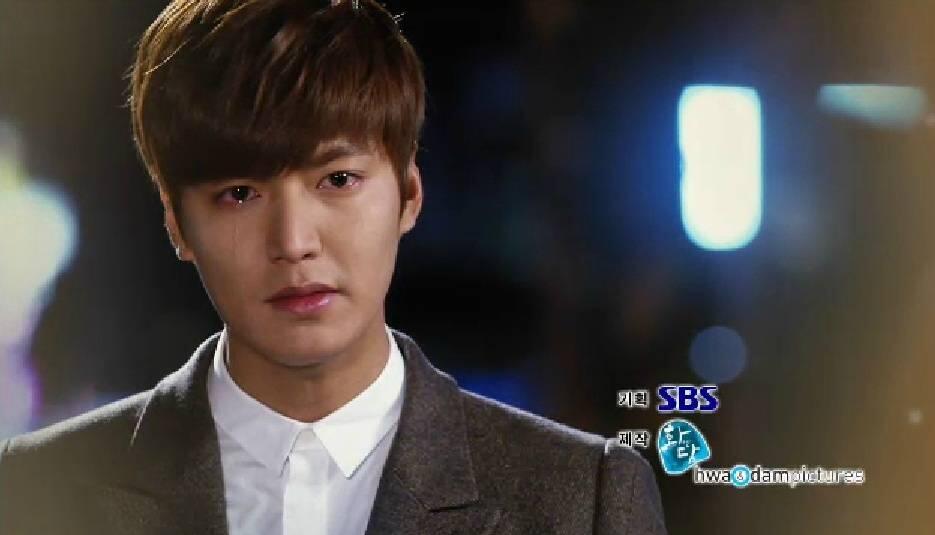 End of Episode 12...without preview...
Photos: thanks to the rightful owner