Sigh...This episode is really the best of the best...I was crying, smiling and crying again..at last..he lost Eun Sang after all his effort in protecting her..
ES is given 2 tickets. First ticket - if she brake up with Tan immediately, she can go where ever she wants. 2nd ticket - she can go up to Tan's room, but Dad will send her away to other country, not Korea. Both would ended up leaving Tan, so wisely she chose the 2nd ticket..
ES's mom is at the supermarket. She received messages from all the people she owed thanking her for paying their money back. Mom asked KT's mom, but definitely it's not her doing. She realize that the chairman paid all their debts. She asked ES, and she said that she have something to tell her.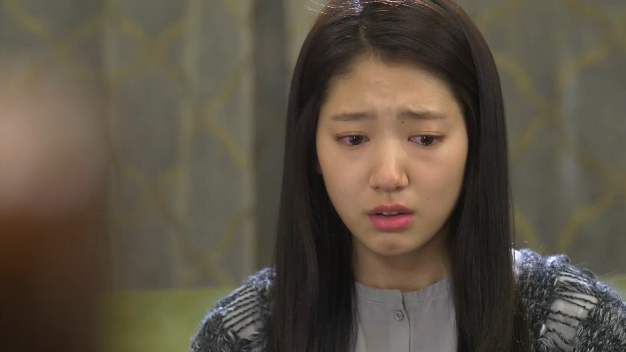 After receiving order, the bodyguards lets ES go upstairs. Tan is in his room hearing the news regarding him and Won on TV. ES knocks the door. He off the TV and open the door. He was quite shock to see ES there. He pulled ES inside. ES lied saying that the bodyguards were gone. Tan hugs her. ES told him that she missed him and apologize to him saying that it's her fault that he's been locked up by dad. Tan replied that it is not her fault but ES has to believe him no matter what choice he made. ES hugs him back tightly. Crying..huhu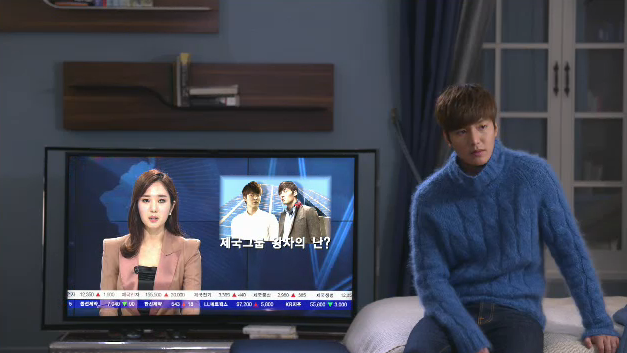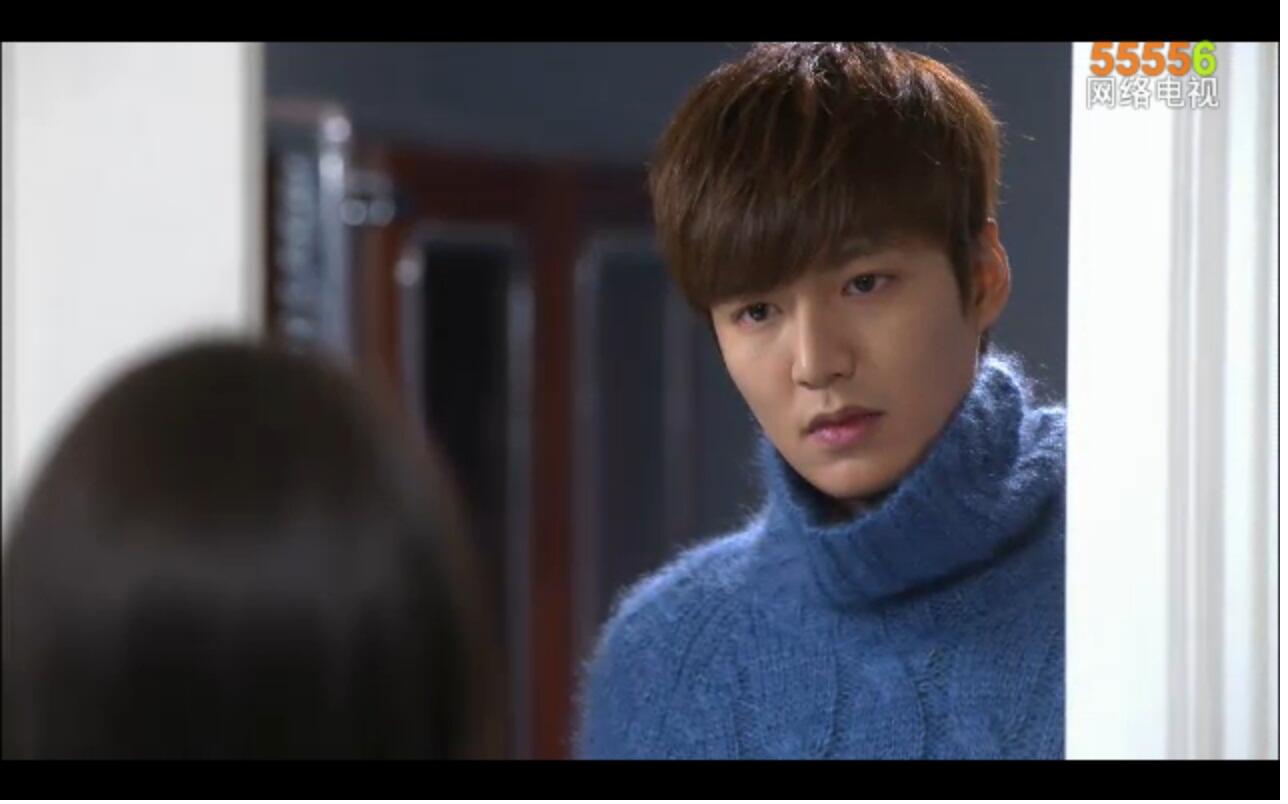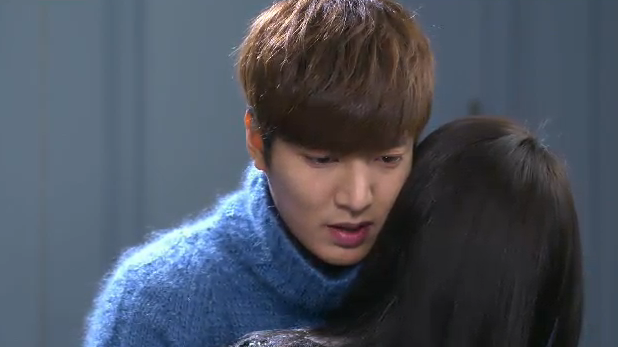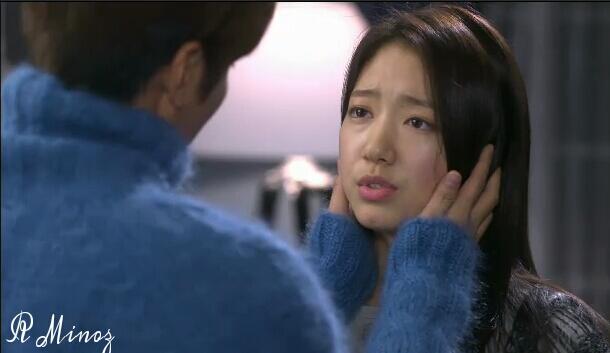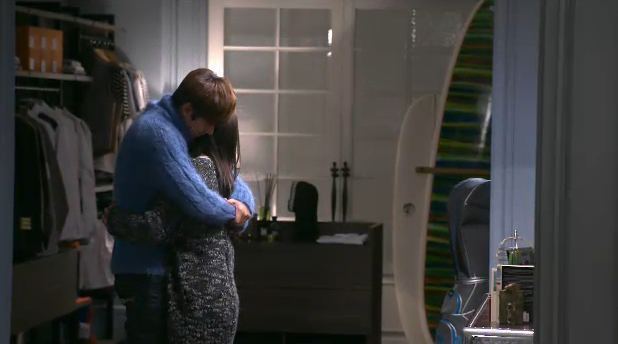 Won told Yoon about Tan decision. Yoon plea for Won to understand Tan. Won asked Yoon regarding his offer for Yoon to be the VP. Yoon still considering it.
Tan is in his room, watching the CCTV. A minute later ES went out to leave for school. She stops a while and wrote a note. "She's happy to see him in her dreams" and left for school.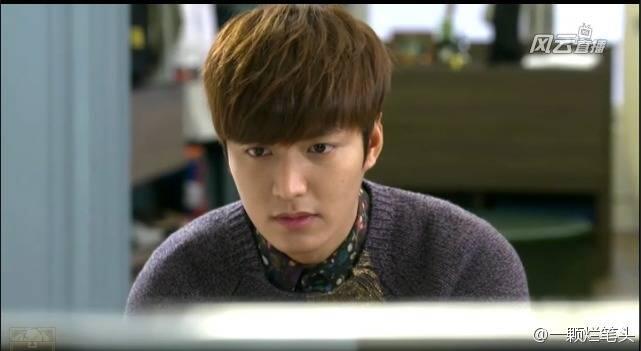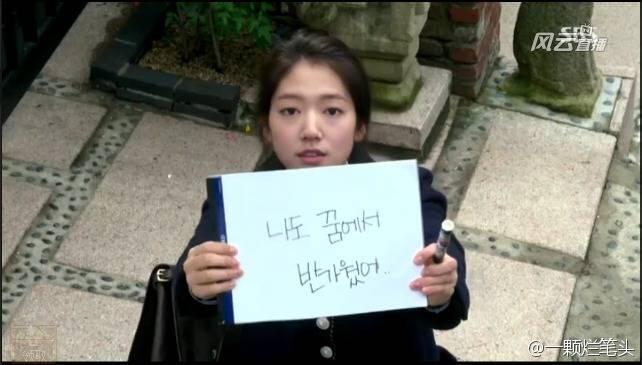 ES reached school. Some reporters are gathering looking for Tan. One of them came over to ES and asked about Tan. YD and MS came for the rescue..YD introduced himself as 3rd son of Jeguk Group while MS as the Youngest daughter..haha..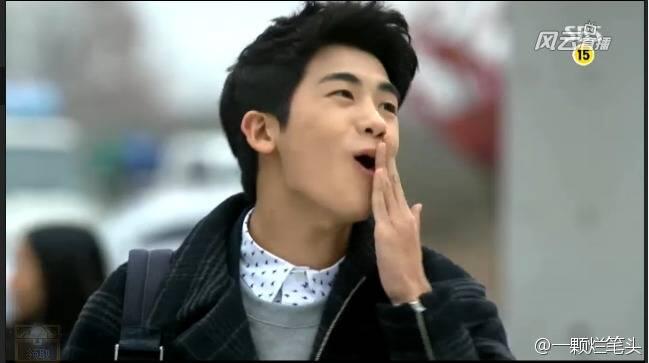 ES locker was messed up by the other students. YD saw it and try to get revenge for her. She stops him from doing it. ES went to see BN and CY. She gave them the soy milk YD bought for her revenge. She also handover CY's childhood photo as promised to BN. She hugged CY after asked BN permission and hugged BN as well..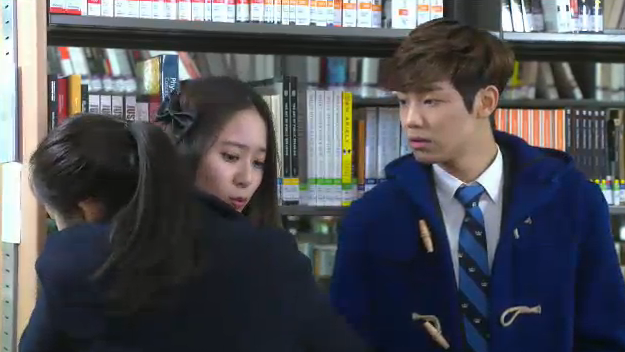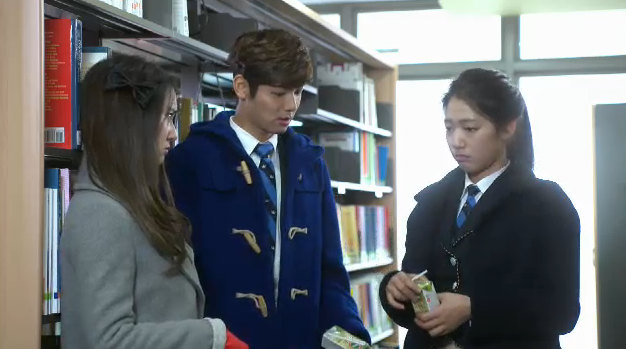 Yoon went to Tan's room. He asked Tan what is he doing all day long inside the room. He's thinking about all bad things. Yoon told him that dad plans to sent ES away. Tan went to dad's room, took his handphone, call JS to get a lift to school. Dad asked him, "to meet ES"? YES, he replied. Tan warned dad not to touch ES. JS and Tan were in the car. JS remind him to act affectionate in front of the reporters later.
As he reached the class, he packed ES's bag and dragged her away to MS hideout. He emptied ES's bag and searching for the plane ticket. He found one ticket to Buenos Aires. He tears up the ticket into pieces. He wonders if ES really like him and believe him. He was also angry that ES didn't told him about this matter. Did she came up to his room after accepting the ticket and can even smile? ES told him, what can she do..she is scared...Tan told her not to cry when he's not there..ES nods her head. Tan is sorry for making her cry as he wipes ES tears.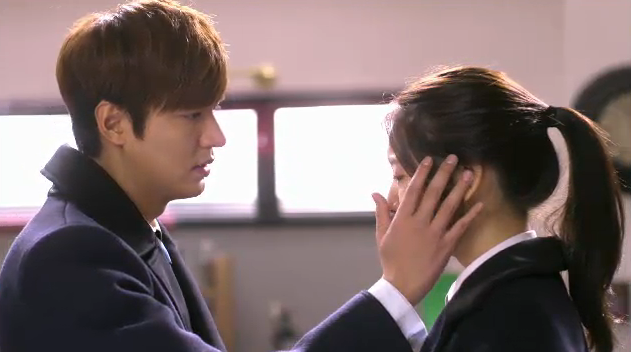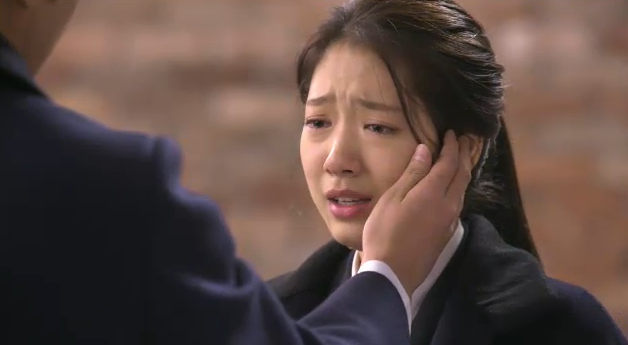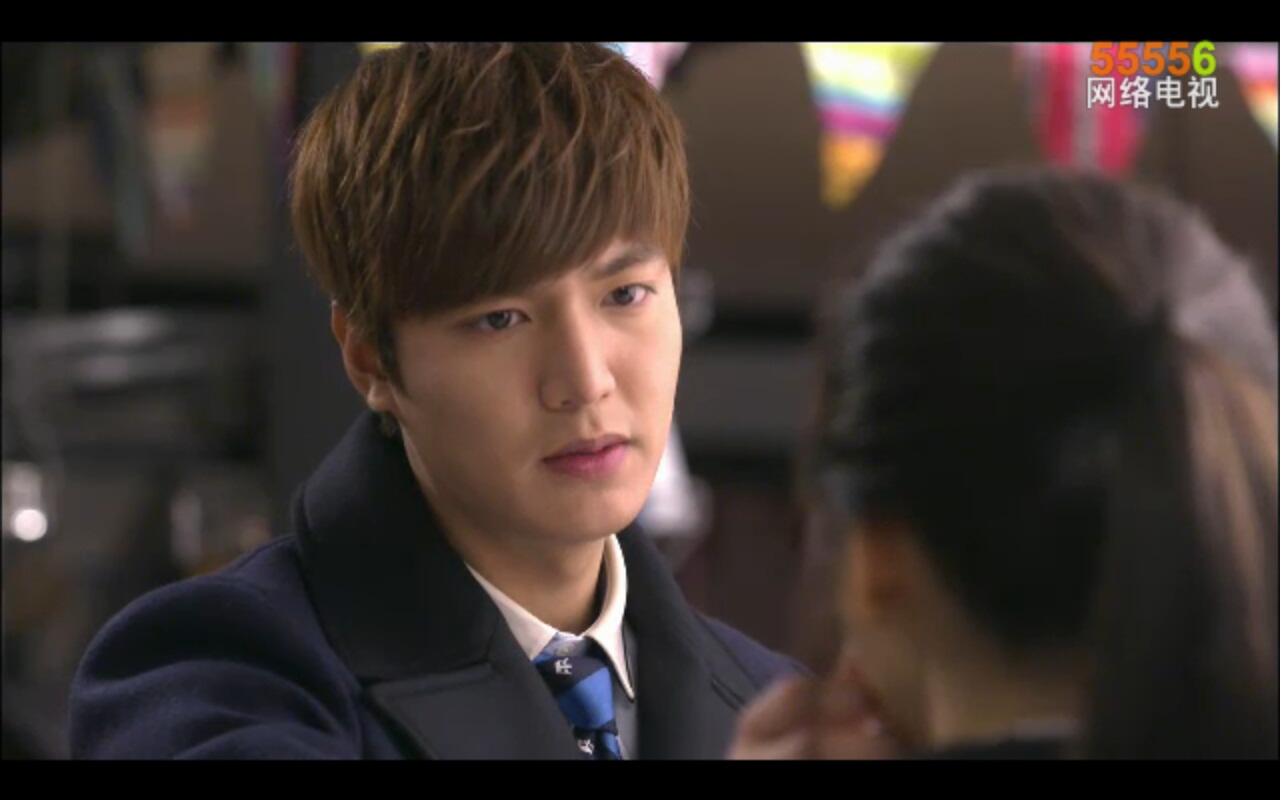 YD walks in. Tan request YD to look after ES. Take her to school and bring her back to the studio after school. YD calls him crazy but Tan said he has no time to joke around and left.YS asked ES why she cried, she just picked up the pieces of the plane ticket. He asked her how would she repay him, she suggested that they go for noodle snack.
Tan, Won, JS and Dad went for dinner. All the reporters are waiting for them. This is just to show everybody that they are in good terms. While having dinner, dad instruct JS to look for Won's wife candidate. Won refuse saying that he will look for himself.
Dad told them that he will arranged for stockholders meeting. They will vote for Won's position. He will put Yoon as his rival. Won asks until when Dad will keep doing this to him. Dad said he will choose between Tan and Won for the best person to run the company. He only put Won there as president because he needed someone in a hurry. Tan is keeping in silence throughout the dinner. Dad and JS leave. Tan is leaving too but Won stopped him but he didn't even budge. He told him to do whatever he wants since he's not interested. Won told Yoon his dad's plan. Yoon advised Won to protect his post from dad. He will accept his offer to work with him.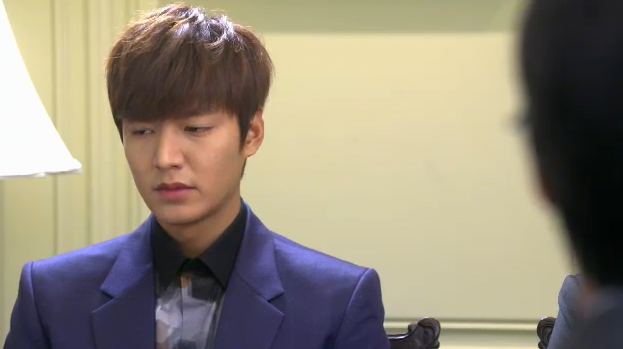 Tan went back to MS studio. No one there. He call ES but YD answered. YD smelled that Dad already knew about Tan & ES. But ES denied. He also makes her sign a contract that they will go eat noodles together since they didn't go today. ES followed his order easily which YD finds suspicious. He wants her to memorize his and Tan's number so she can when she needs them. He also sends ES home so Tan will be even more angry when he gets here. He sends her home in his car.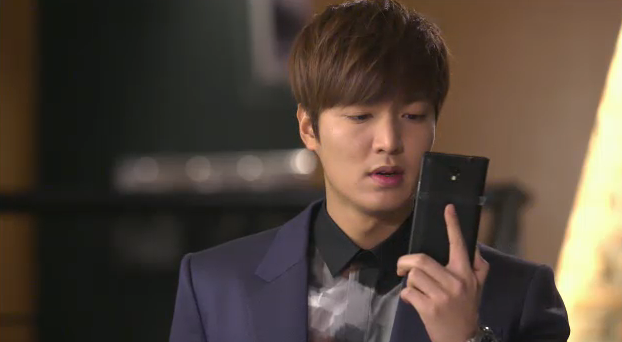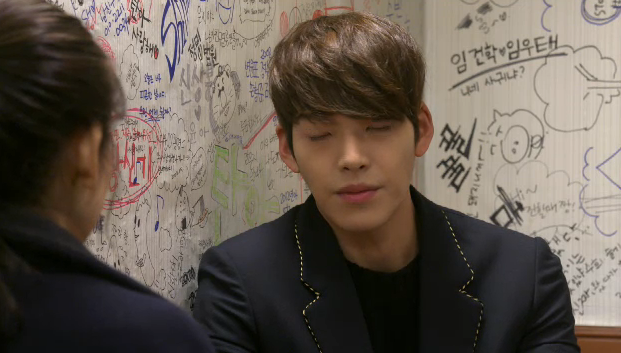 Tan reached the restaurant. But ES already left. He thanked YD for helping him the other day. YD asked him if he has another secret? Tan's leaving and he asked YD to leave also so that he will not be there alone.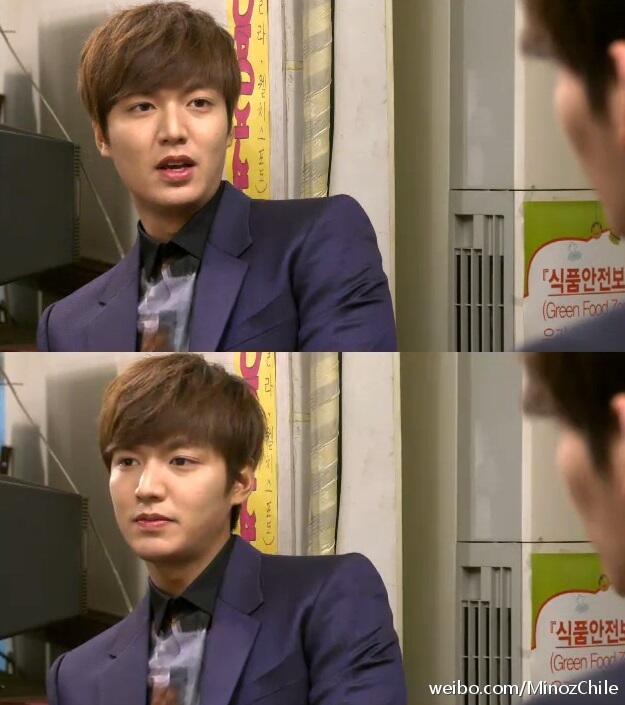 Tan is back home. Mom is drunk since she cannot join them for the meeting even if Tan is the major shareholders. Dad was mad at her and insulted her. Tan is mad at dad for insulting his mom and threatens him that he will team up with his enemy to ruined him.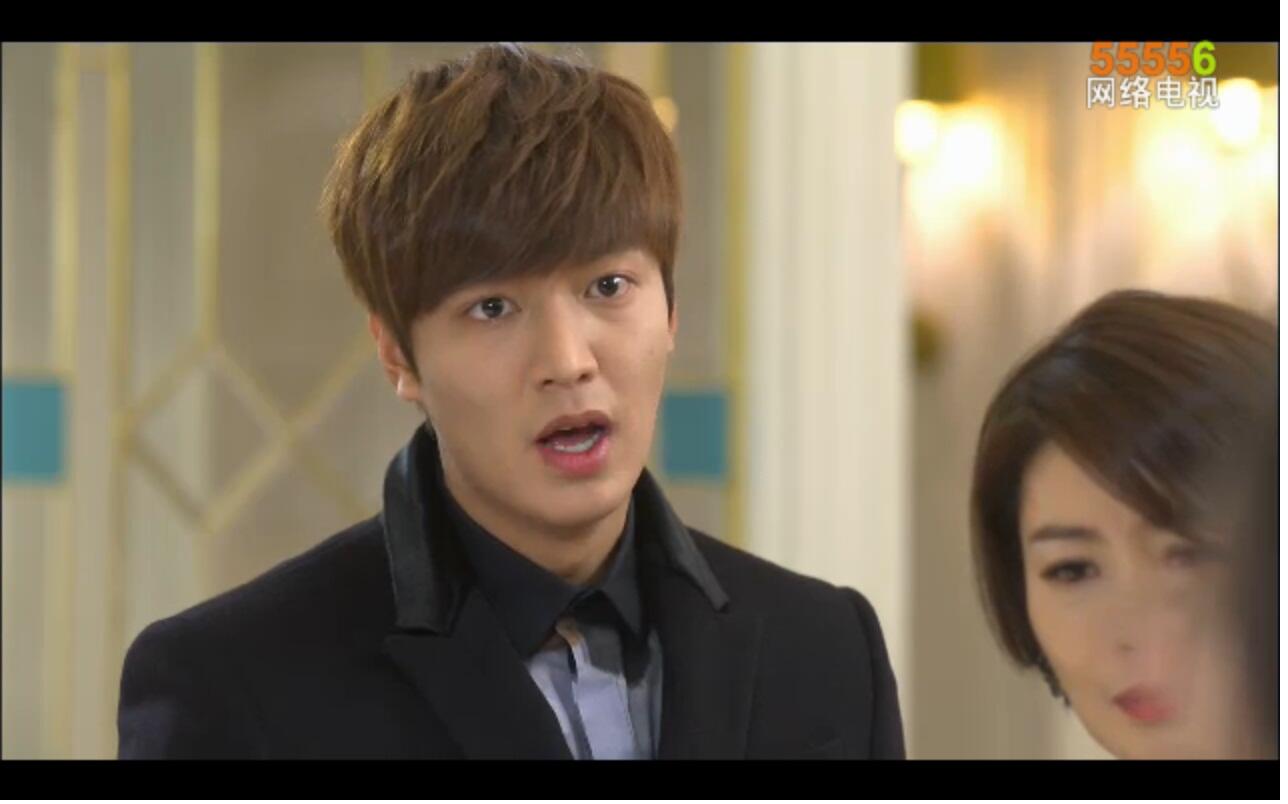 Won is at HJ's place. He request that HJ leave to US for 3 years. He will search for her later. He doesn't want her seeing how he'll be ruined later.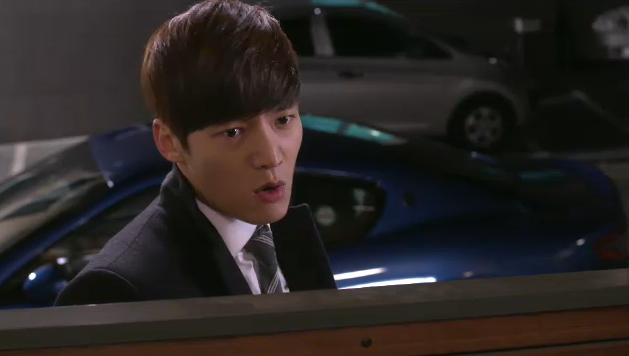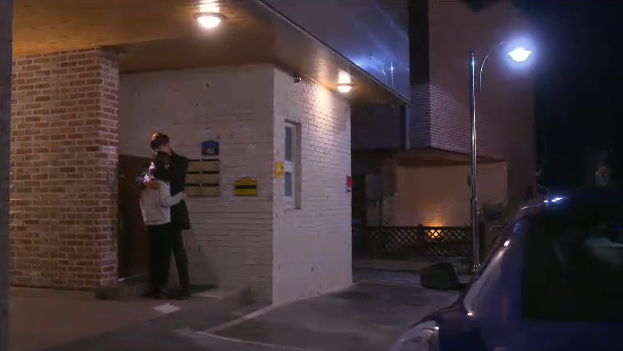 Tan text ES asking her where she is. She replied that she's at home and preparing to sleep. Tan demand to meet her and asked her to bring her passport along. She went to ES's room and snatched the passport from her. He dragged her into the closet. He was mad that ES didn't waited for him at the studio when he asked her to wait for him there. He begged ES to listen to him. ES nod and Tan suddenly kissed her. This time it was a real deep kiss..and guess what? It's better than the previous kisses. He eventually hugged her and asked her not to go anywhere.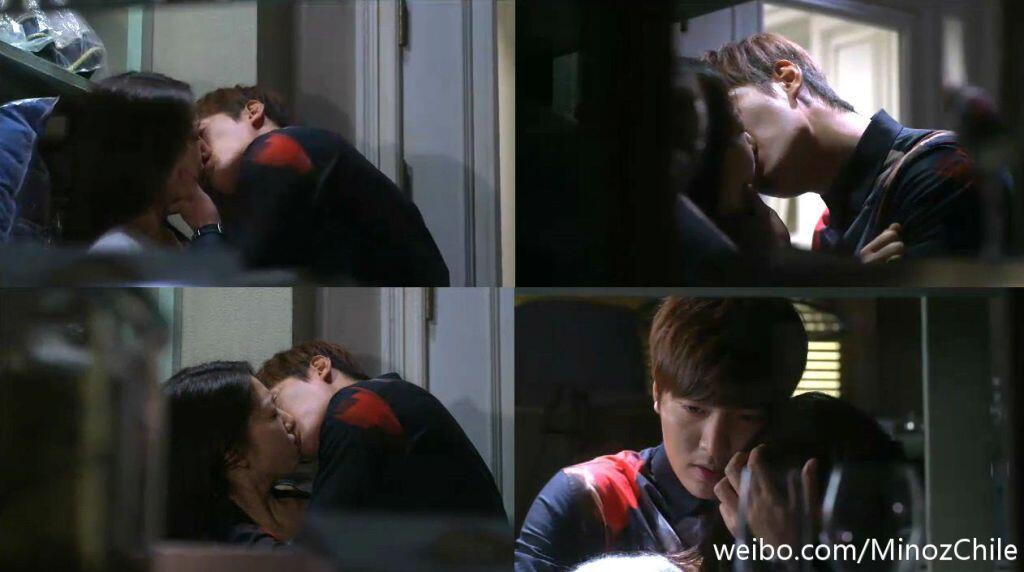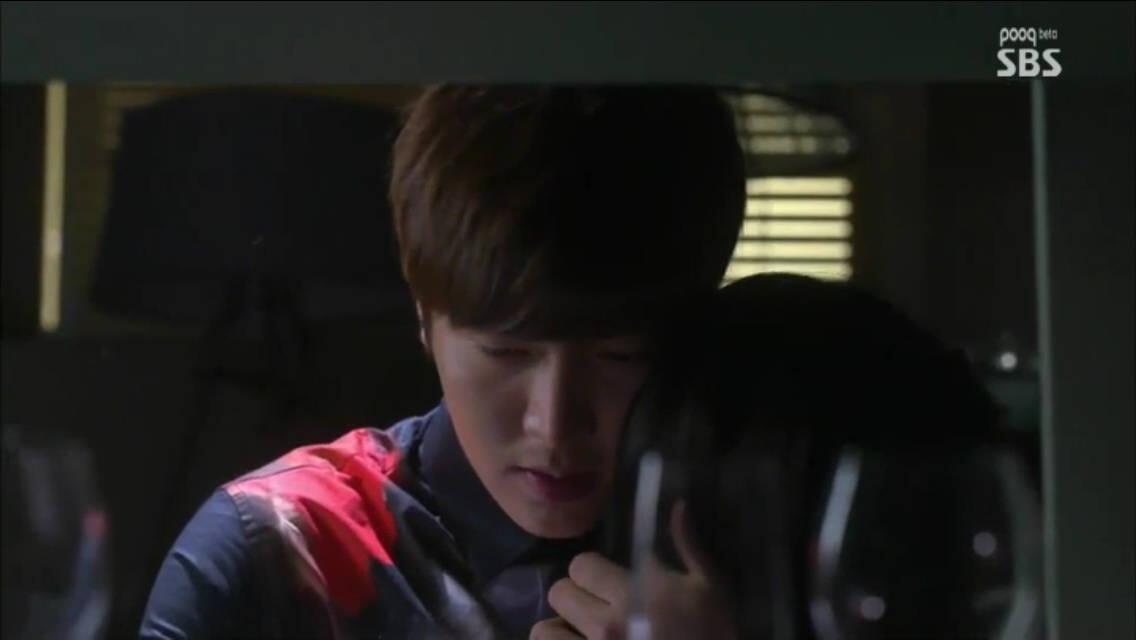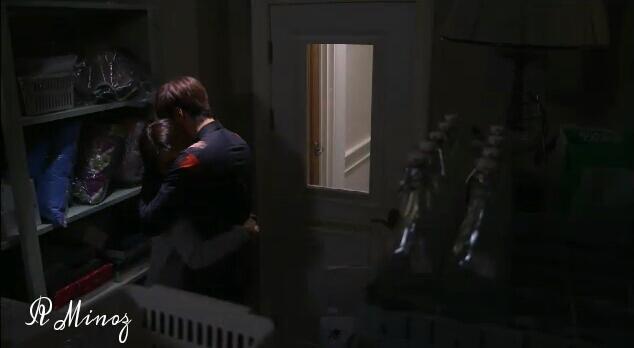 Next morning, they went to school together. R is presenting her project in front of the class. Indirectly talking about ES and Tan. R is walking at the hallway and hears some girls talking about her kiss with HS. She saw HS and call him. She asked him to avoid her..he played along but things got turn up awkwardly between these two..haha..
Won is meeting up with Esther, YD'd dad to make them on his side for the stockholders meeting. Tan is also included. Won asked Tan to support him. Tan refuse at first, but later threat Won to help him get an apartment for ES since dad is bothering his girl. Won asked why is he doing this for a girl. Tan replied that since he lost his dad and brother, ES is his everything right now and he will protect her.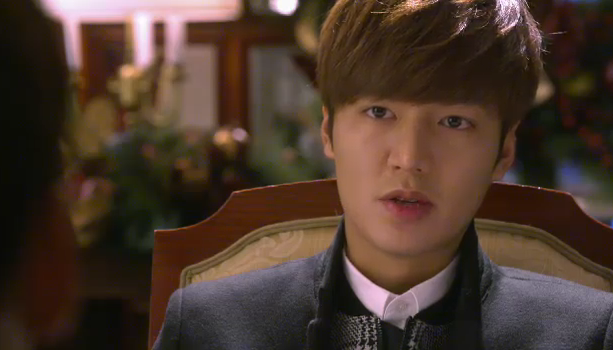 YD is at MS hideout, looking at the band aid ES gave him. He later proceed to Tan's home waiting for ES but she never turn up.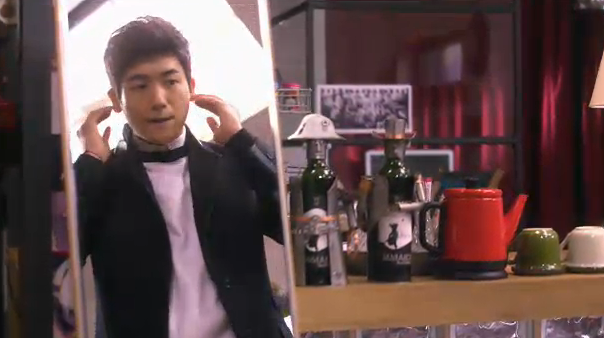 He later went to the convenient store and saw ES there. It's raining, he puts his jacket on her. He told her that he saw her before there when the kids is making noise. ES realize that YD is such a bad and good guy as well. She wished that he knew that earlier. YD said that it's not too late. ES asked him to meet someone new and left.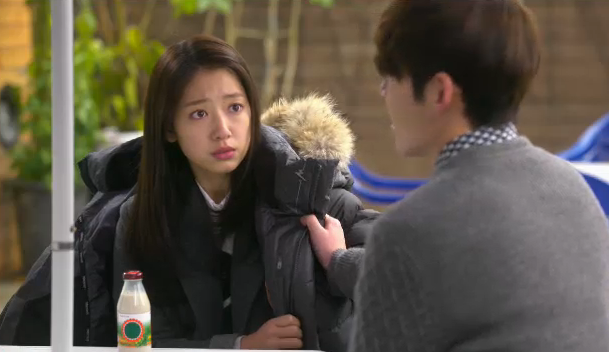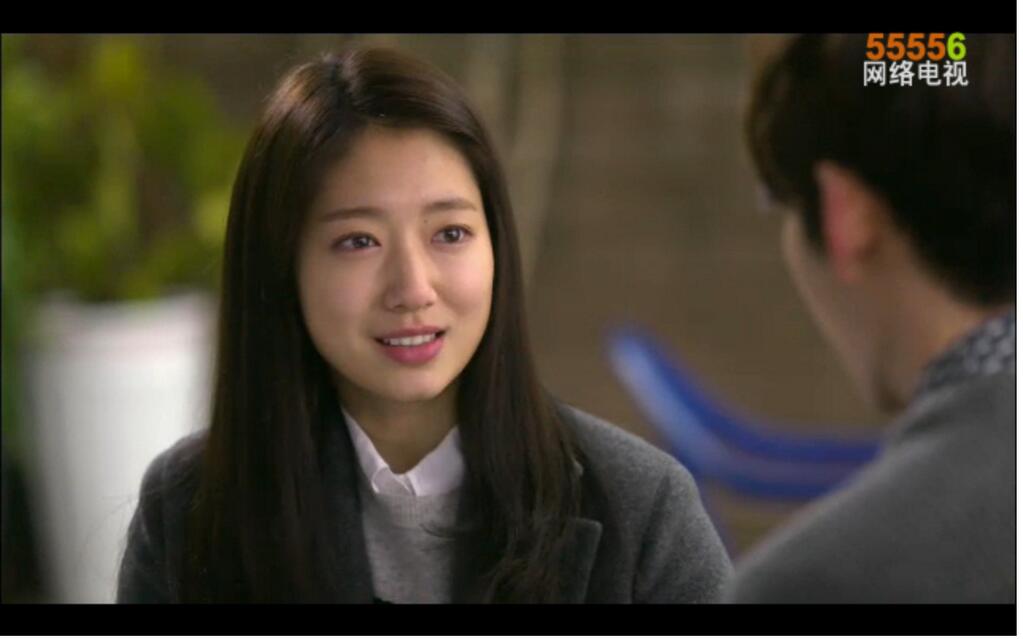 Tan is at Won's office. Won hand over the apartment key. He reminds Tan to vote for him. Tan said even until now Won still doesn't believe him. Won also told him that dad will find ES soon. Tan said he knew but he will protect ES no matter what. He said he spent his life until now loving dad nad Won but since he lost them, ES is the only one left for him.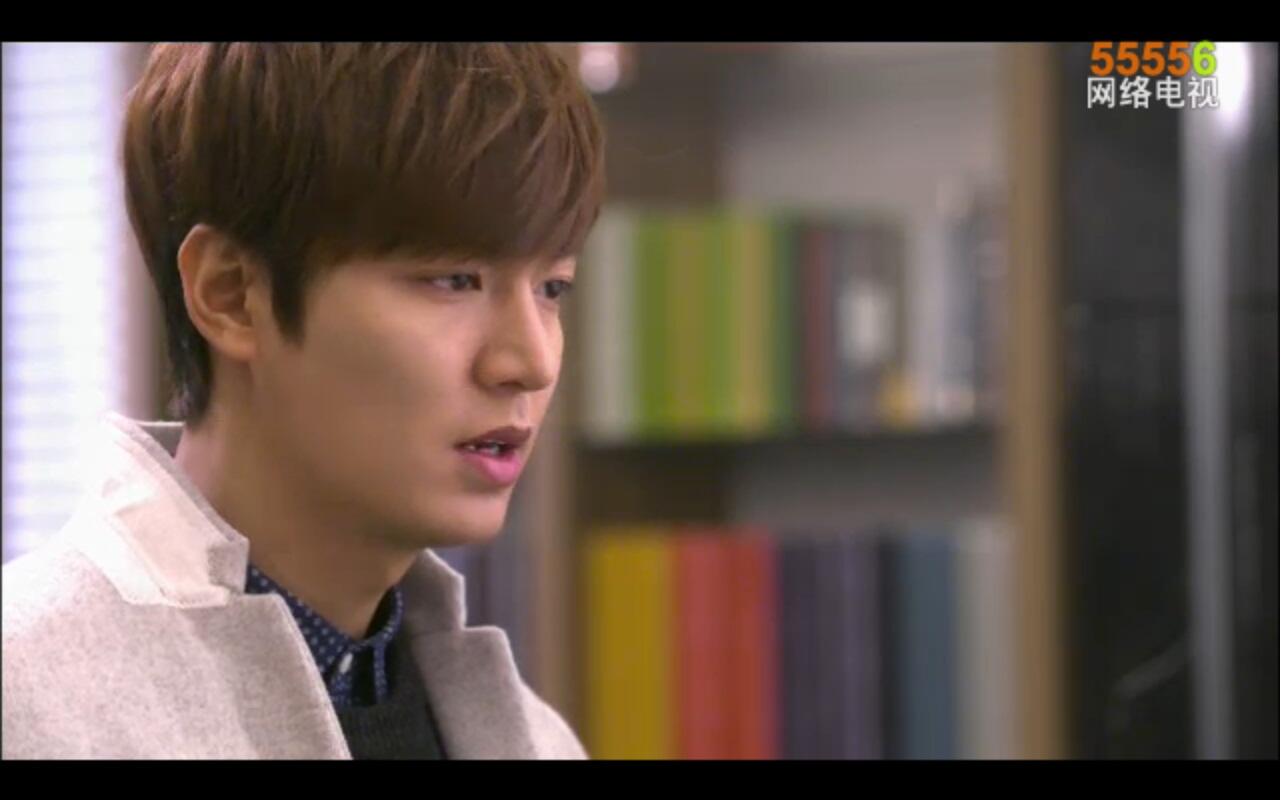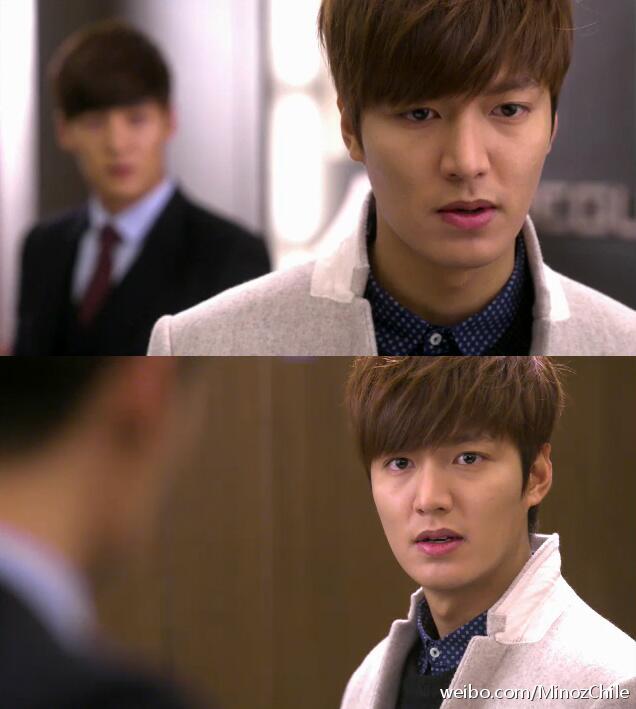 ES is at a shoe shop. She saw a couple shoe. YD is following her secretly. Tan arrived and back hugged her..YD left. They bought the couple shoes and wears them. ES seems very happy.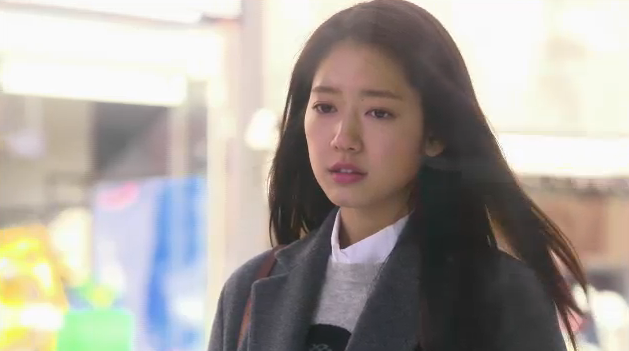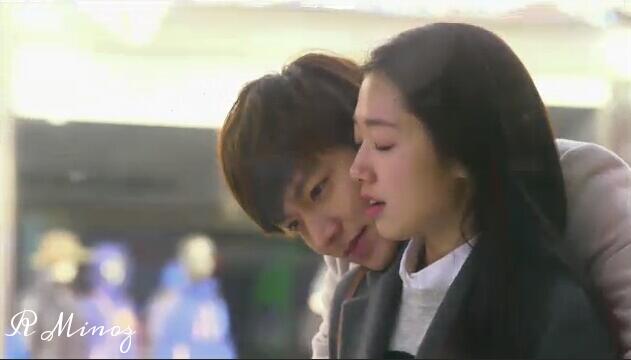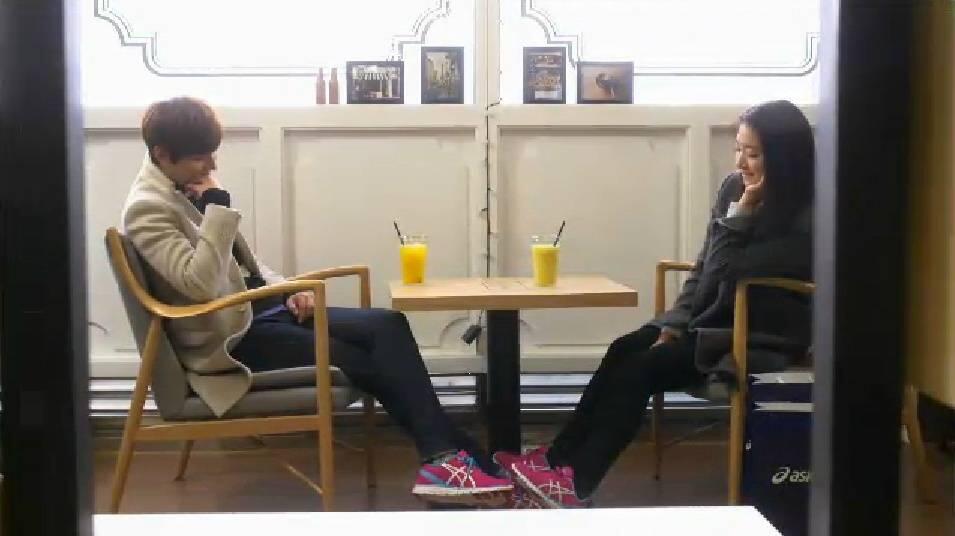 Tan brought ES over to the apartment and asked her to moved in. ES wonders if dad know. Tan said soon. ES asked is this his way opening all doors for her..he agreed and will work hard to achieve it. He left ES there to attend the stockholders meeting. Before he left, ES gave him a peck on his cheek. When he left, ES cried inside the apartment.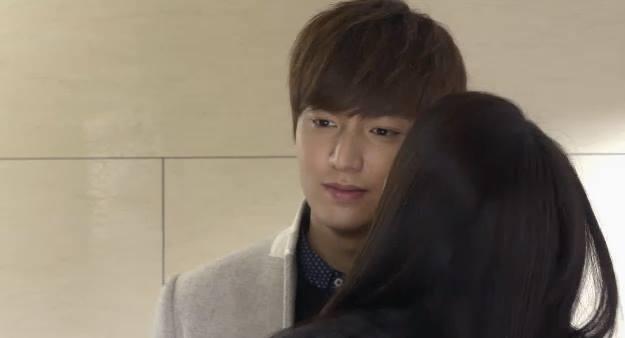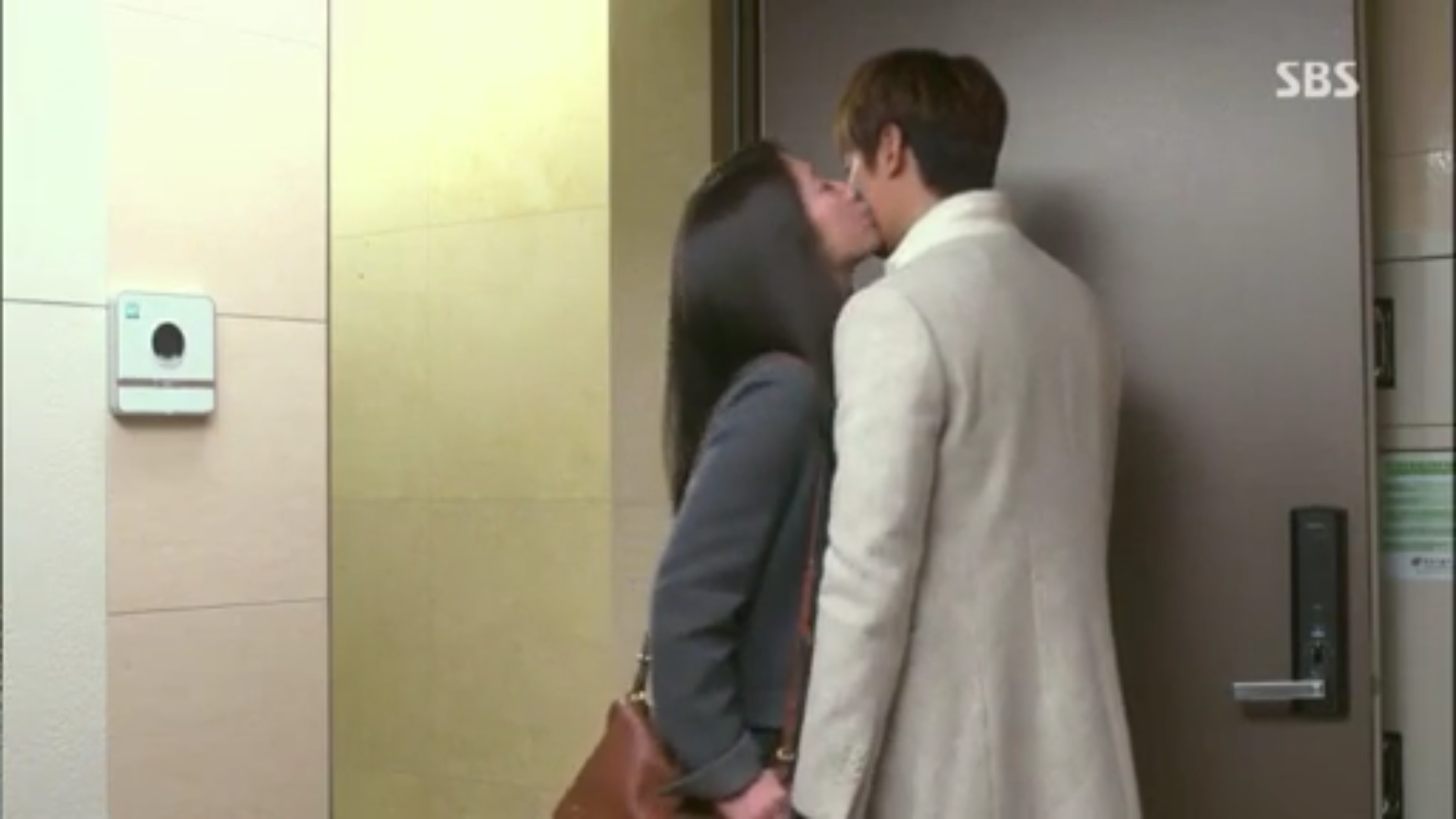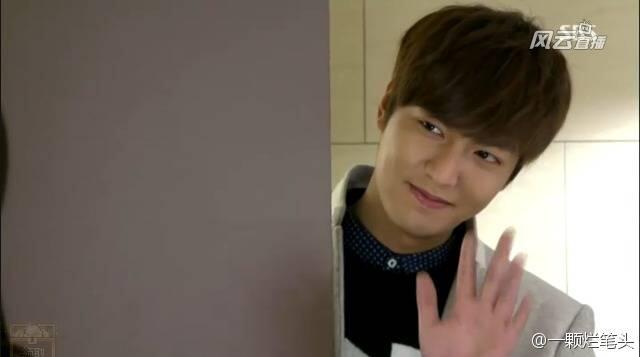 At the meeting, 97% of the votes goes to Won so he managed to safeguard his post. Everyone was shocked. They later realized that it was only a show done by dad to teach him a lesson. (Bad dad!!) Dad told Tan this is his lesson too..ES had already left Korea.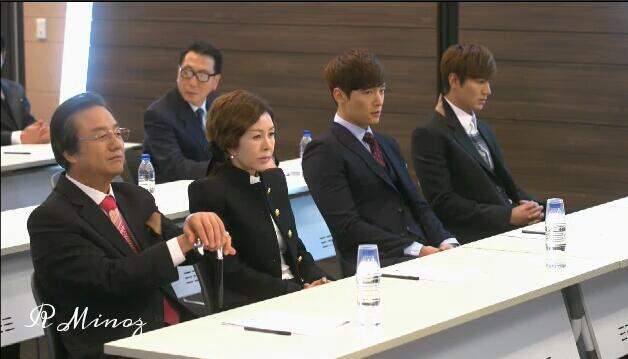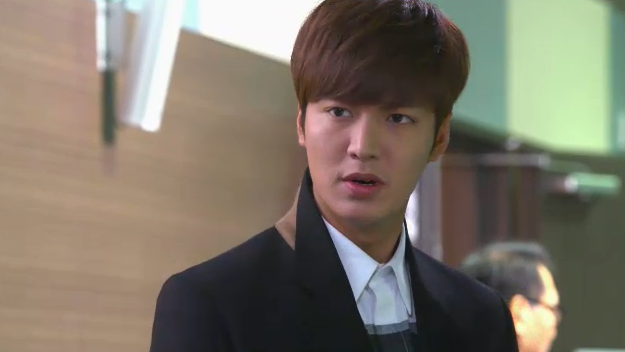 He went home..mom is reading ES's mom letter. He rushes to ES room. It's empty. He went to the cafe. ES already quit. He rushed to school. Her locker is empty. He went around town looking for ES, even calling CY. She's no where to be found.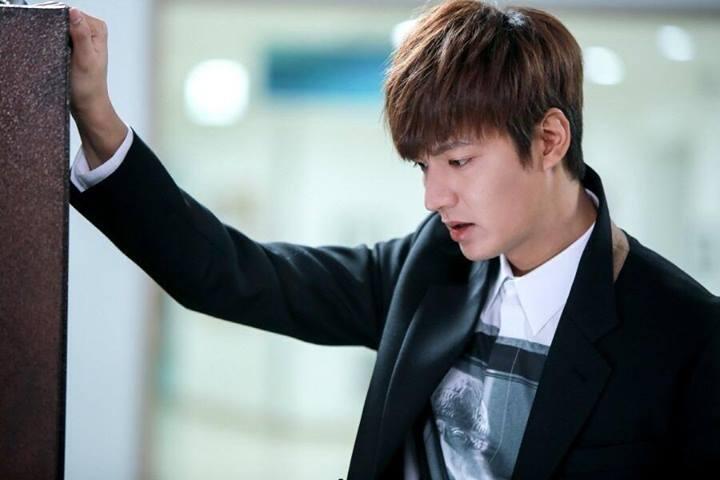 He went back to the apartment. He recalls back what his dad words " you lost the girl since you wielded your swords towards me"..he started crying..and crying...and kneeling..oouch..I cried too!!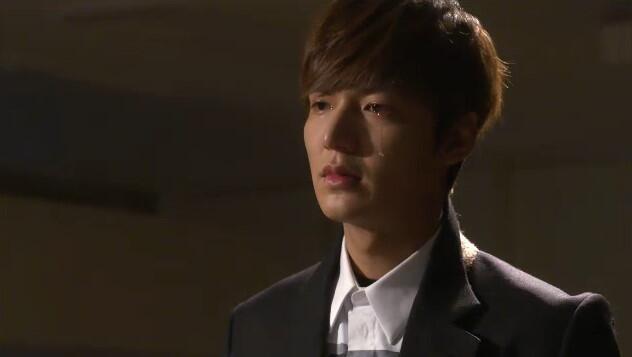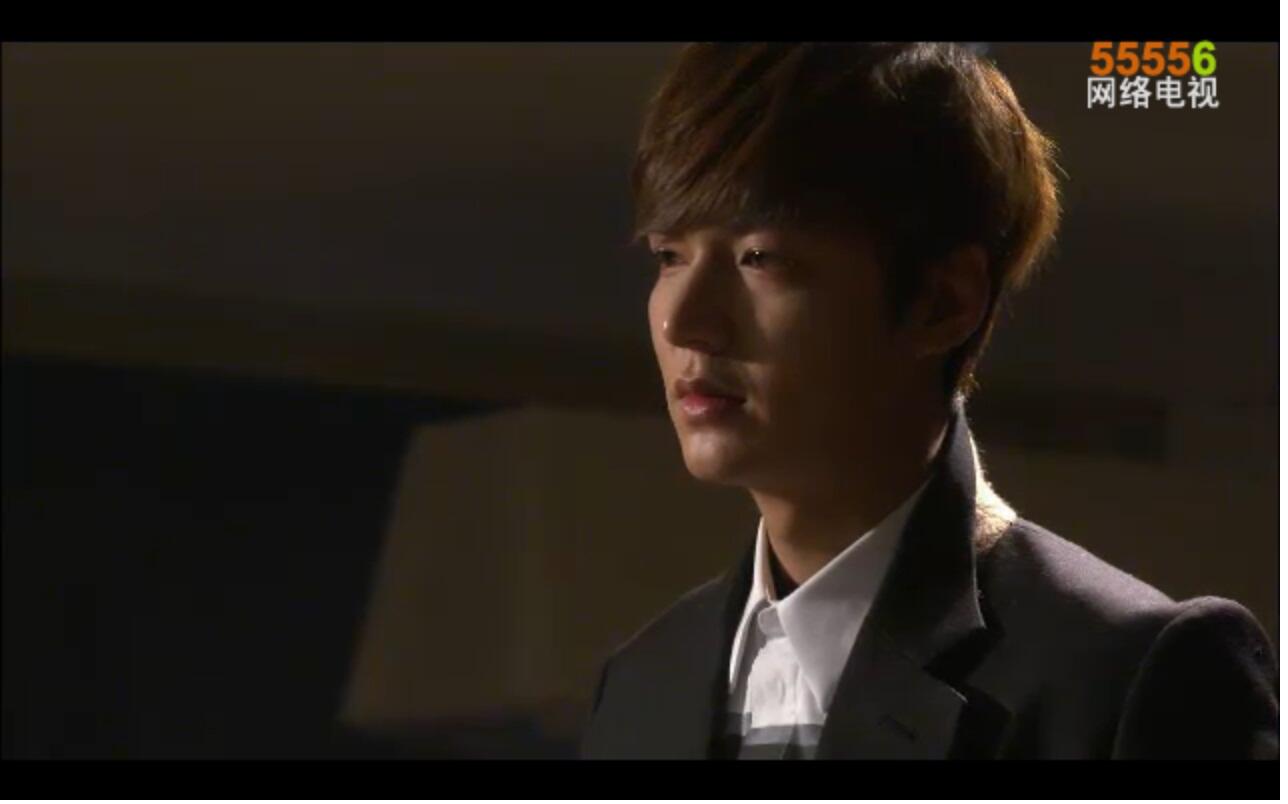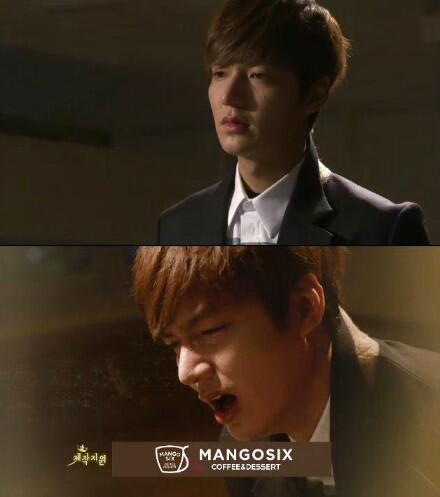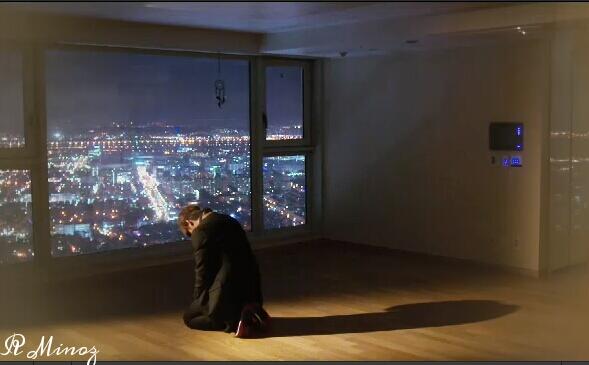 End of Episode 16..how can I wait for next week???
Photos: credit to owner